Mac OS X – GPGMail allows you to read and send PGP authenticated and/or encrypted messages
Posted on June 2, 2001
What is GnuPG?
GnuPG is a cost free replacement for PGP. Because GnuPG does not use the patented algorithm (IDEA), it can be freely used without restrictions. GnuPG application is fully RFC2440 (OpenPGP) compliant.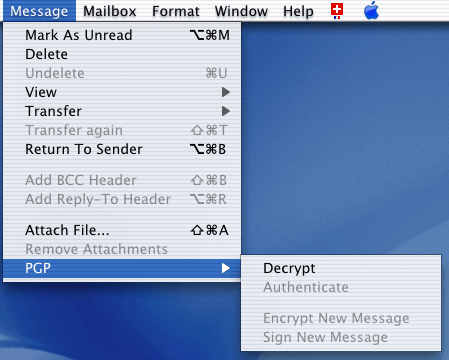 GPGMail is the front-end for GnuPG adding PGP functionality to Mac OS X's MailViewer.app and Mail.app. Once installed you will see a menu containing the PGP functions, from there you may encrypt, decrypt, compose and digitally sign a message.
With this extended version of Apple's MailViewer/Mail application you may read, and send PGP authenticated/encrypted messages.
GPGMail does not work at all on Mac OS X and has only been tested and proven true to work on the server and Mac OS X Beta versions. SecureMac will have excellent alternatives to encryption for Mac OS X 10.1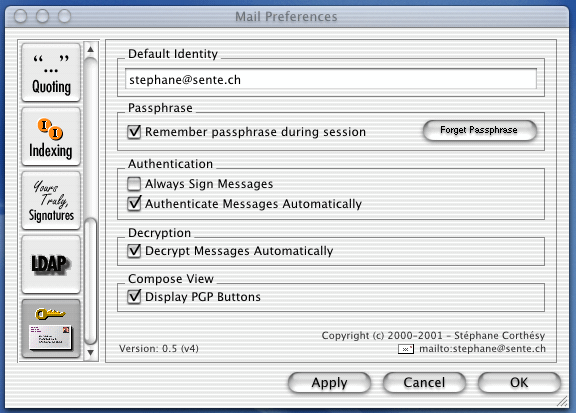 The preferences allow you to configure the settings for this encryption module. Including, how to decrypt/encrypt, authentication methods, and interface settings. Go over the preferences right after you install.
GPGMail is a complete hack, as MailViewer/Mail API is not public. Use it at your own risks!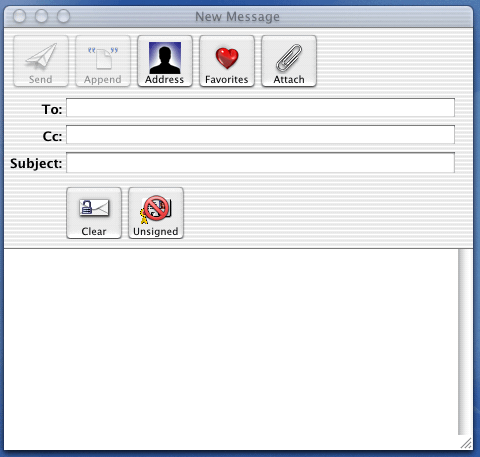 When composing new emails you will notice it adds two buttons. One of which is to set the encryption (on/off) and the other to quickly insert your PGP signature.
Requirements
You will need gnupg 1.04 with egd.pl 0.8, and some patches for the sources. gpg and egd.pl executables are expected to be located in /usr/local/bin/ and entropy in ~/.gnupg/entropy. The locations can be modified using user defaults; see GPGMailBundle.defaults file.
Installation
Download and install gnupg, egd.pl and patch files
Create a PGP identity (see gnupg documentation)
Quit MailViewer.app/Mail.app
Unarchive GPGMail downloaded file
Copy GPGMail.bundle into ~/Library/MailViewer/ (MacOS X Server) or ~/Library/Mail/Bundles/ (MacOS X Public Beta)
Start MailViewer.app/Mail.app