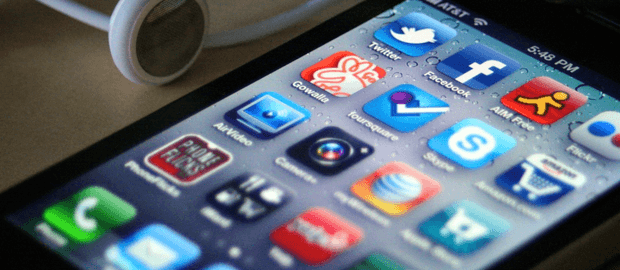 Recovering a Lost or Stolen iPhone
Posted on August 13, 2015
It goes without saying that the sleek, lightweight, and attractive design of the iPhones makes it an ideal smartphone choice for many. Unfortunately, those characteristics also make Apple's flagship device both easy to lose and a target for theft. The small, light, and slippery design of the iPhone means that it can slip out of your pocket or bag without you immediately realizing it. And since iPhones are expensive, valuable assets, they tend to be the apple of many a potential thief's eye (pun intended).
The good news is that there are ways to track and recover a lost or stolen iPhone. Using built-in Apple features, as well as third-party apps, you can secure your device remotely and hopefully find your way back to it instead of having to buy a replacement phone.
Enable the "Find My iPhone" Function
If you haven't lost your iPhone yet, and are just reading this article as a curiosity or precaution, then the first thing you should do is enable the "Find My iPhone" function on your device. To do this, open the "Settings" menu on your iPhone, select "iCloud," and scroll down to the bottom of the menu to locate the "Find My iPhone" switch.
If "Find My iPhone" is enabled, then tracking your device becomes easy. All you have to do is login to your iCloud account from an Internet browser. Click here for the login page for iCloud's "find" feature. Once you've logged into your account, you can enable something called "Lost Mode," which essentially gives you remote control of your iPhone via the "Find My iPhone" feature. In Lost Mode, you will be able to track your device on a map and use GPS to find it. You will also be able to lock your device with a passcode—even if there wasn't a passcode on your phone before—suspend your Apple Pay account, or even erase the entire device to protect your personal information.
"Find My iPhone" won't be as effective if the battery on your device is depleted or if the phone is off. You can still use your iCloud account to turn on Lost Mode, put a passcode on your device, or erase the disk. These operations will go into effect automatically when the phone is turned on next.
Note: If you own another iOS device, you can carry out all of these steps using the "Find My iPhone" app. The app is actually ideal for tracking a lost iPhone, since you can then use an iPad or another iPhone to give you GPS directions to the location of the device.
Use a Third-Party App
In addition to Apple's "Find My iPhone" feature, there are a number of third-party apps on the market that you can use to find a lost device. Two of the more intriguing options are GadgetTrak and If Found. The former acts as a tracker—not unlike the "Find My iPhone" function—but also snaps pictures using your iPhone's camera in hopes of catching a look at the face of the thief who stole it. If Found, on the other hand, replaces your iPhone lock screen with a message providing a phone number or email address at which you can be reached. The hope is that whoever picks up your device with get in touch with you to let you know that they found your phone.
Unfortunately, both of these apps—and every other iPhone-finding program that you will find on the Apple App Store—will only do you any good if you installed them before you lost your iPhone. There is no app or feature that can be retroactively and remotely installed on your iPhone after it goes missing, which means that you may be out of luck if you didn't take precautions in the first place. In fact, most iPhone-finding apps have poor ratings and reviews on the App Store because users are angry that there is no option to track a phone that didn't have the necessary apps or functions enabled when it was misplaced.
An Alternative Option for Finding Your iPhone
If you didn't enable "Find My iPhone" or install a tracking app on your device before it went missing, then there is a possibility you will be able to find it using Google's location history map. There are two Google apps—Google + and the Google Search app—that might be enabled to track your location and report it back to Google. (Unfortunately, Google Maps and Gmail, the more commonly used Google apps, don't do this.) Even if you have these apps on your phone, it's possible that you opted out of location reporting.
Still, it's worth checking Google's location history map to see if your phone has been sending anything to Google. To view your map, direct your web browser to maps.google.com/locationhistory and login to your Google account. If your phone is sending location information to Google, you will be able to see its last reported location on the map.
Conclusion
Bottom line, it's important for every iPhone user to know about the "Find My iPhone" feature and about other precautions that can be taken to locate a device if it is lost or stolen. Without this function or another iPhone-tracking app enabled on your phone, it can be much more difficult to locate your device, and you may just be left having to retrace your steps or report a phone theft to the police and hope your device turns up. In any case, good luck!