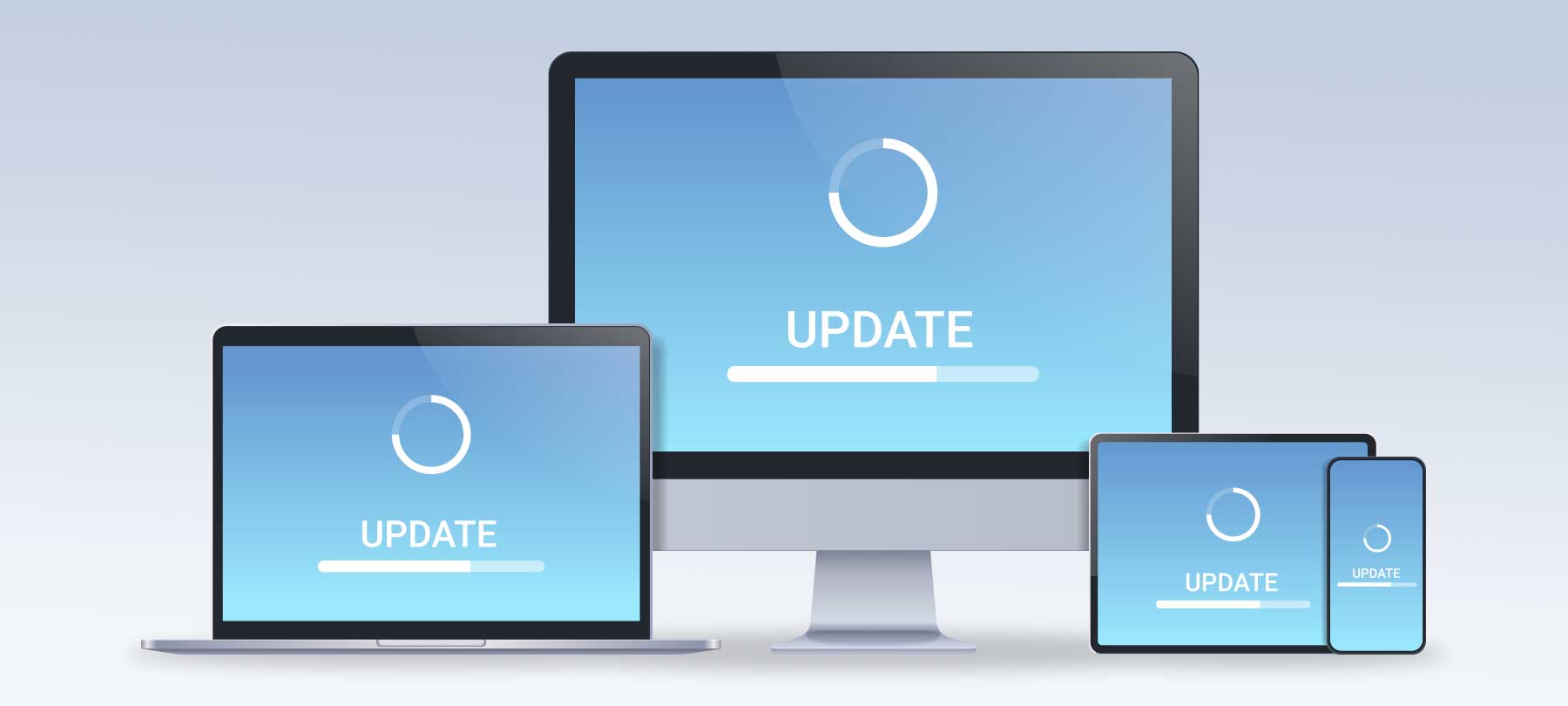 What is Apple's Rapid Security Response feature?
In May, Apple used Rapid Security Response for the first time. Here's what you need to know about this important Apple security feature.
What is Rapid Security Response?
Rapid Security Responses are basically an extra-urgent version of Apple's security updates for iOS, iPadOS, and macOS. They are security patches that Apple releases in between routine updates. To quote Apple:
Rapid Security Responses…deliver important security improvements…for example, improvements to the Safari web browser, the WebKit framework stack, or other critical system libraries. They may also be used to mitigate some security issues more quickly, such as issues that might have been exploited or reported to exist "in the wild."
If you have Rapid Security Response enabled on your device, these patches should be applied automatically. At most, you'll just be asked to restart your device. You'll know that a patch has been installed if you see a letter after the OS version number—for example, "macOS 13.3.1 (a)."
Why did Apple introduce Rapid Security Response?
Apple is always looking to improve user security, and interim security patches speed the remediation of vulnerabilities. Rapid Security Response was, therefore, a no-brainer for Apple developers. But in terms of "why now," Rapid Security Responses may be a direct reaction to the worsening Apple threat landscape.
The widespread adoption of Apple platforms—in particular, the growth of macOS in the enterprise—has painted a target on the backs of Apple users. Bad guys sense an opportunity here, which is why we're starting to see things like active development of macOS ransomware.
Apple is also increasingly alert to the issue of cybersecurity for high-risk individuals—especially in the wake of security threats like Pegasus spyware. To address the needs of this user group, Apple has introduced enhanced security features like iOS Lockdown Mode. Rapid Security Responses may be another attempt by Apple to protect their most vulnerable users. There are 0-day threats for iOS and macOS—and while they may not be a major worry for everyday users, these must be patched as quickly as possible to protect people who are being targeted by governments and nation-state hacking groups. Rapid Security Response helps with this.
Is Rapid Security Response needed for everyday users?
So is Rapid Security Response something that everyday Mac or iPhone users absolutely need to enable on their devices? Probably not…but it can't hurt, and it would be silly not to opt for better security.
Rapid Security Responses are simple security patches that won't interfere with the normal functioning of your device. The only thing they will do is make you more secure. And in a world full of cyber threats, who wouldn't want to be more secure? For this reason, we recommend that all users enable Rapid Security Response on their devices.
How to turn on Rapid Security Response
Enabling Rapid Security Response is fairly simple, aside from the fact that the settings for the feature call it something else! Here are the steps for enabling Rapid Security Responses on your iPhone/iPad or Mac:
iOS and iPadOS
Go to Settings > General > Software Update > Automatic Updates. If Automatic Updates isn't enabled, you'll have to turn this on first. The setting for Rapid Security Response is called Security Responses & System Files. Toggle that on to receive Rapid Security Responses on your iPhone or iPad.
macOS
Go to the Apple menu and head for System Settings. Go to General > Software Updates and click on the information icon next to Automatic updates. The setting for Rapid Security Response here is called Install Security Responses and system files. Toggle this on in order to enable Rapid Security Response on your Mac.