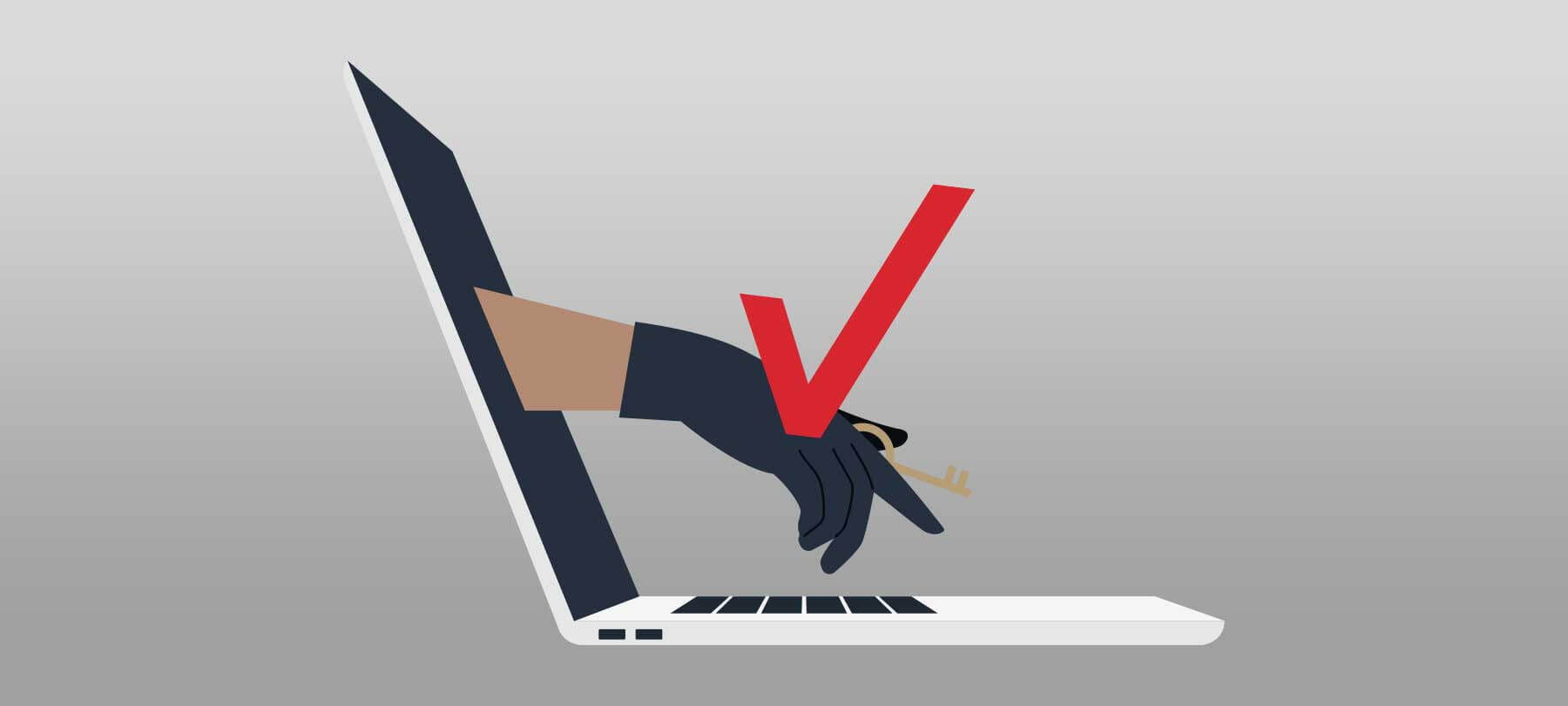 Verizon's 2023 Data Breach Investigation Report: Takeaways and Tips
Verizon has just published its annual Data Breach Investigation Report (DBIR). Here are the key takeaways from the 2023 DBIR—along with our own tips and suggestions on how to stay safe.
BEC on the rise
One of the most alarming findings in the 2023 DBIR was that business email compromise (BEC) attacks "have almost doubled" across the data set Verizon studied.
BEC is a type of attack that works via social engineering. Here's how the FBI explains it:
In a BEC scam, criminals send an email message that appears to come from a known source making a legitimate request, like in these examples:

+ A vendor your company regularly deals with sends an invoice with an updated mailing address.

+ A company CEO asks her assistant to purchase dozens of gift cards to send out as employee rewards. She asks for the serial numbers so she can email them out right away.

+ A homebuyer receives a message from his title company with instructions on how to wire his down payment.
BEC results in financial loss—as well as reputational damage for businesses and emotional strain on the employees who fall victim to these attacks.
The human element
Verizon's researchers found that nearly three in four breaches involved a "human element" in some way. To quote the DBIR:
74% of all breaches include the human element, with people being involved either via Error, Privilege Misuse, Use of stolen credentials or Social Engineering.
Unfortunately, human beings are still an effective point of attack for the bad guys. However, if there's a silver lining here, it's that this number is actually down from 2022, when Verizon's research found that 82% of breaches involved a human factor.
All about the money
Perhaps unsurprisingly, there appears to be one overriding motivation for cybercrimes: money. Verizon found that "the primary motivation for attacks continues to be overwhelmingly financially driven, at 95% of breaches."
How much money are we talking about? Lots—and the situation appears to be getting worse. According to the FBI's most recent Internet Crime Complaint Center (IC3) report:
In 2022, the IC3 received 800,944 complaints…the potential total loss has grown from $6.9 billion in 2021 to more than $10.2 billion in 2022.
Initial access trends
When it comes to how bad actors actually break into organizations, there are some clear trends. According to Verizon:
The three primary ways in which attackers access an organization are stolen credentials, phishing and exploitation of vulnerabilities.
That last one (exploitation of vulnerabilities) underscores the importance of keeping your systems and applications up to date—something we're constantly encouraging both here and on The Checklist!
Tips for staying safe
The stats from this year's DBIR are worrying. But the main takeaways from the 2023 report also point to clear mitigations that are available to everyday Mac users and folks at small and medium businesses (SMBs). Here's what we'd recommend to stay safe in the coming year: