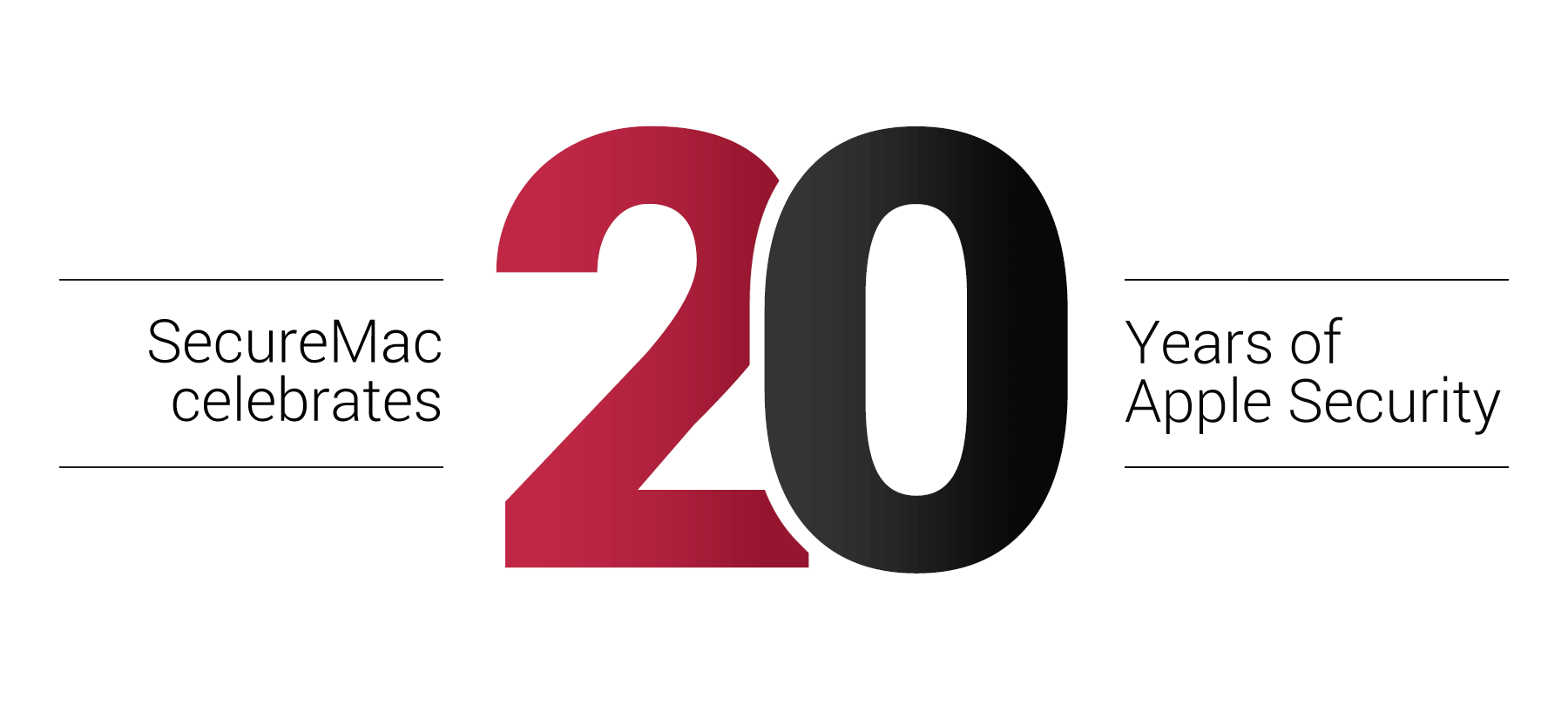 SecureMac marks 20 years of Apple security
Cybersecurity firm has changed with threat landscape; looks to future
LAS VEGAS, Nevada (December 11, 2019) — Cybersecurity firm SecureMac marks two decades in an industry which has changed dramatically over the past 20 years. Company officials say SecureMac's story parallels that of the security community at large, driven by a rapidly evolving threat landscape.
SecureMac was founded in 1999, when public awareness of cybersecurity threats was low and Macs were widely believed to be immune to computer viruses. Founder and CEO Nicholas Raba recalls:
"At the time, it was rare to find any mention of security issues on Apple forums or websites. There was certainly no centralized resource where Macintosh users could get reliable information about Mac security. SecureMac was founded to address that need: To provide a Mac-oriented security news portal, and to help raise awareness of Mac security issues."
Mac users soon began seeking out security solutions which gave them more protection and greater control than Apple's native offerings. In response to this, SecureMac released MacScan, a macOS malware detection and removal tool, in 200. The software offered powerful and reliable third-party security to everyday users, and continues to be SecureMac's flagship product to this day.
In the past decade, ecommerce and data-driven marketing grew exponentially, and digital privacy became the new frontier of cybersecurity. Eager to build marketing profiles of potential customers, advertising and analytics firms began collecting data on users' web activity, personal information, and even physical location. In response to this growing privacy threat, SecureMac released its award-winning PrivacyScan product in 2012. SecureMac's lead developer Nicholas Ptacek remarks:
"People had started to wake up to the privacy issue. Apple did what it could, but they couldn't cover every base. PrivacyScan was created to fill that gap for Mac users, and to give them more granular control over what was happening on their systems."
Today Macs are widespread, even in enterprise environments, and security researchers have seen a concomitant trend of increasingly sophisticated macOS malware. Meanwhile, the continuing success of phishing attacks and the increase in large-scale data breaches point to a lack of cybersecurity education on the one hand, and organizational preparedness on the other.
In light of this, SecureMac has decided to renew its focus on education. In 2016, the company debuted The Checklist, a weekly podcast focused on security issues affecting Mac and iOS users. SecureMac is also returning to its roots as a news and information portal, providing updates and articles, interviews with cybersecurity experts, and a malware research database.
As Raba says, "It will always be important to have reliable security and privacy software on your Mac. But this isn't enough anymore. That's why we're putting so much focus on news and education, on security research, and on our podcast and interview series. We're building something bigger than software; something which, ultimately, will be even more effective at keeping people safe: Community."
###