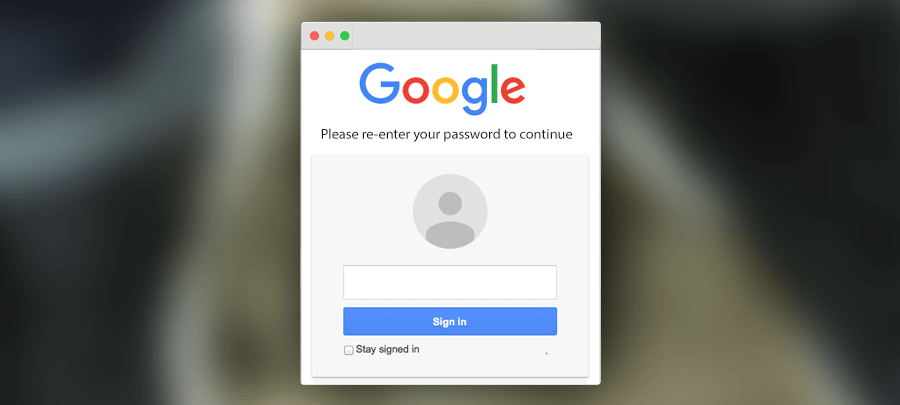 Recent Google Issues Present Some Mac Users with Pop-Up Password Prompt
Posted on March 23, 2017
No one likes to contend with pop-up windows, no matter what the context. Once a mainstay of advertising on the web, pop-ups today mostly remain only on less refined websites. Many users also associate pop-up windows with malware infection — and that isn't a wrong association to have, either. Often, malware will present you with a dialogue box that resembles a genuine system prompt. However, it could then lead you into installing more malicious software or exposing your personal information. However, it's not always a sign that something is wrong, though.
Consider a recent event which caused minor concern among several Mac users. Without warning, users received a pop-up window featuring the Google logo. The dialogue stated that the user's Google password was needed in their Mac's Internet Account pane. Naturally, some people felt this was fishy. Why would Google be asking for your password suddenly? However, rather than being malware, this was a case of a legitimate request. By navigating to System Preferences and re-entering one's Gmail password, the window disappeared for good.
What happened? As Google explained not long after, a problem with their servers caused many users on multiple platforms to suddenly sign out of their accounts. As a result, macOS prompted users to re-enter their passwords to refresh their login session. Google has since resolved the issue; if you experience this problem, just re-enter your information and proceed as normal.
To provide enhanced protection for your account, though, all users should consider enabling two-factor authentication. When you log in from an unknown device, Google sends a special second password to your phone. Using this password, you can then log in to your email. Since no one else has access to your phone, you can always have an assurance that no one else can break into your email account. It is a straightforward and easy way to add extra protection.
Are you still worried about malware potentially creating pop-ups or other problems on your system? We always recommend that you install and maintain robust antivirus software, like our own MacScan 3. Regular, scheduled scans can help reassure you that your system is free from malicious software. Then, when issues like this Google problem arise, you can handle it with confidence, knowing that your machine isn't infected.