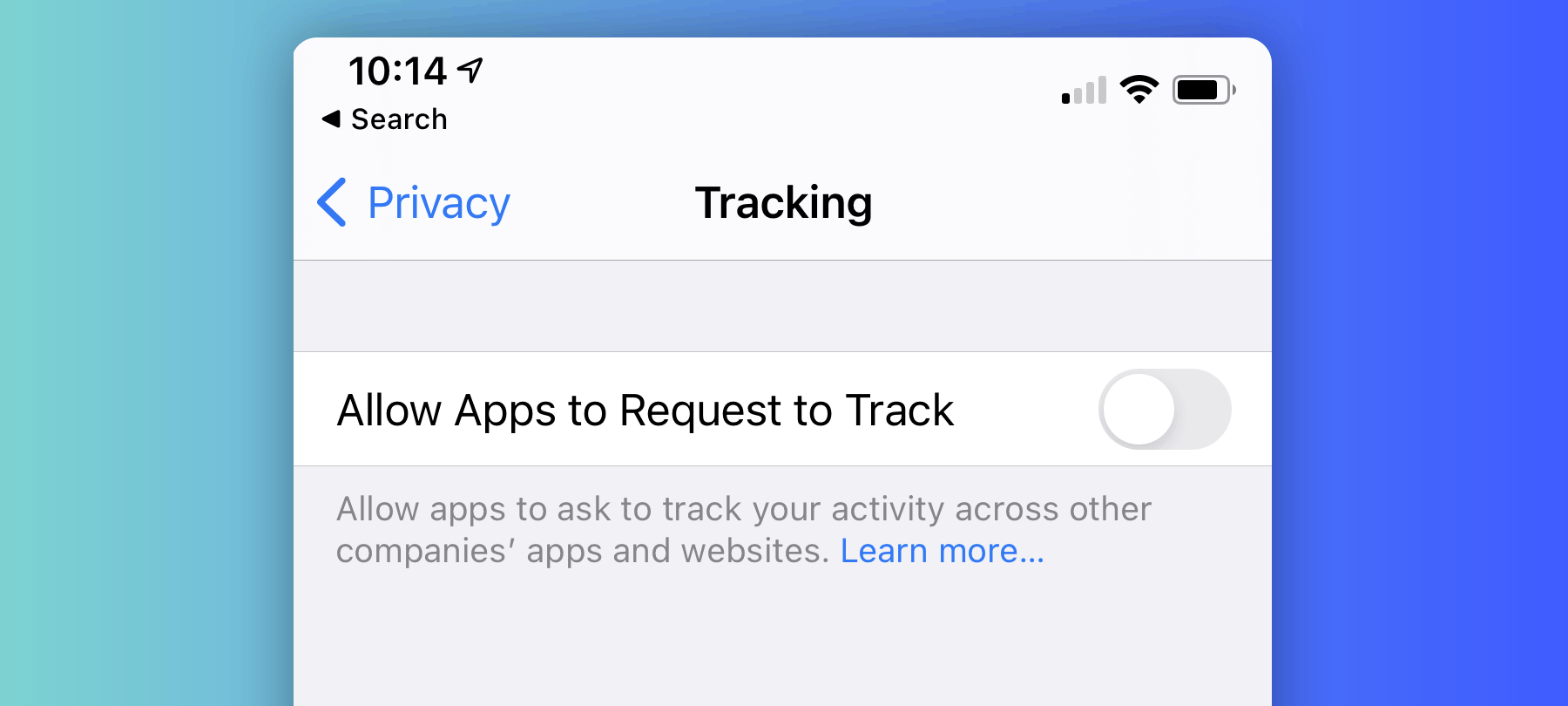 Only 6% of iOS users opt in to app tracking
The data is in — and it's bad news for all of those apps that want to track you. Analysts say that just 6% of iOS 14.5 users are opting in to app tracking. In this article, we'll take a look at:
App Tracking Transparency
The iOS 14.5 release introduced a number of updates, and one of the biggest changes was the full roll-out of App Tracking Transparency (ATT).
App Tracking Transparency is an iOS feature that requires app developers to get a user's consent before tracking them across other apps or websites. Apps generally use this kind of tracking for marketing and advertising purposes, but many users find it an unacceptable invasion of their privacy.
In iOS 14.5, users will now see consent prompts when an app is trying to track them. The prompts let you accept the app's request to track — or reject it — with a click.
In addition, iOS 14.5 also has a feature that lets users opt out of app tracking globally. When enabled, this feature prevents all apps on a device from even asking to track: the app just receives an automatic "no" instead.
iOS 14.5 opt-in rates
Ever since Apple announced ATT at WWDC20, online advertisers and app developers have been complaining that it will significantly hurt their revenue. This is one reason why it's taken Apple so long to fully roll out the feature: They were giving businesses a chance to get ready.
As it turns out, the advertisers' concerns over ATT were well founded. Data from ad company Flurry Analytics shows that iOS 14.5 opt-in rates are extremely low. As of this week, opt-ins sit at 6% within the United States, and only 15% worldwide.
Flurry Analytics says that their ad tech "is used in over 1 million mobile applications", which gives them "aggregated insights across 2 billion mobile devices per month". In other words, they're working from an extensive user data set, which means that their statistics are probably representative of actual opt-in rates.
How to opt out of tracking in iOS 14.5
If you've updated to iOS 14.5, you'll start seeing consent prompts when apps have to ask you for permission to track. You can choose "Allow" or "Ask App Not to Track".
If you want to see a list of all the apps on your device that have asked permission to track, go to Settings > Privacy > Tracking. There you'll find a list of apps, along with toggle buttons that allow you to enable or disable tracking on an app-by-app basis.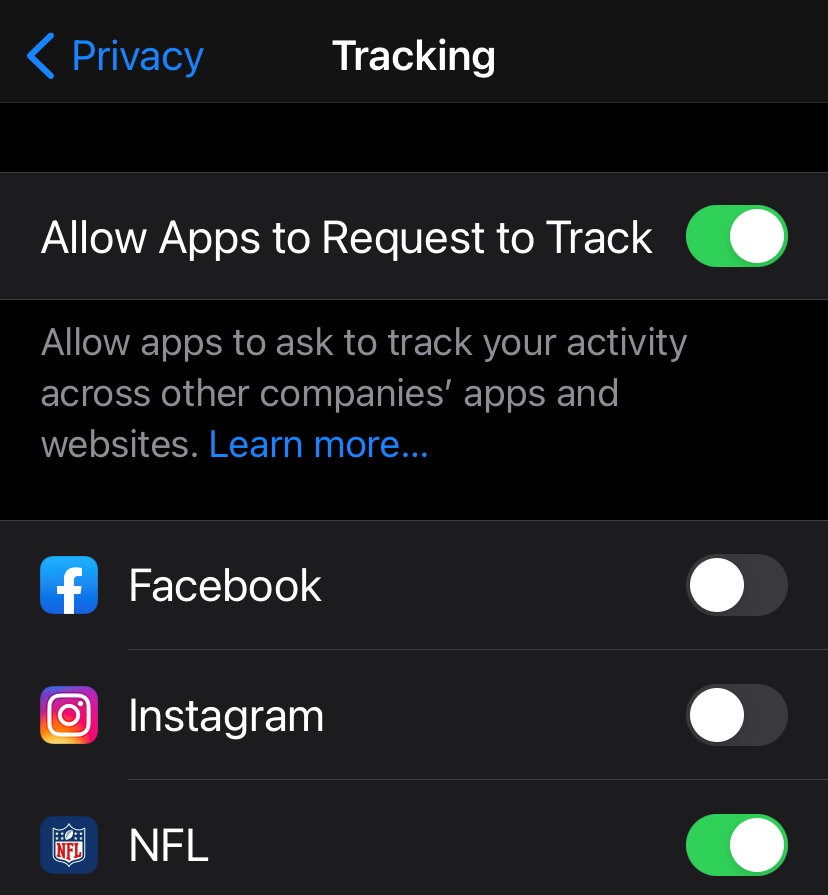 You can also opt out of all app tracking — and prevent new apps from even asking you if they can track. To do this, go to Settings > Privacy > Tracking, then toggle off the Allow Apps to Request to Track button.
Opting out of Apple ad targeting
Apple's own advertising platform is not included in ATT. The Apple ad platform serves personalized ads in the App Store, Apple News, and Stocks.
In a sense, it's understandable that Apple exempts itself from ATT. Apple's platform doesn't do any cross-site or cross-app tracking, and it doesn't share user data with third parties. Because it's an Apple platform, it adheres to Apple's strong privacy policy for user data protection.
Still, it comes as something of a surprise to many users that Apple is engaging in ad personalization at all. Here's a brief rundown of how it works:
Apple serves you ads using contextual information. This includes:
device information
location information (if you've allowed the App Store or News to use your location)
App Store searches
Stories you've read on News and Stocks
In addition, Apple may show you targeted ads by assigning you to an advertising segment: a group of over 5000 people with similar characteristics. To do this, Apple uses:
account information
purchase, subscription, and download history
News and Stocks activity
your interaction with other ads on the platform
If you don't want to be part of Apple's ad personalization program, you can opt out. You'll still see ads — but the ads will no longer be targeted. To do this, go to Settings > Privacy > Apple Advertising and toggle off the Personalized Ads button.