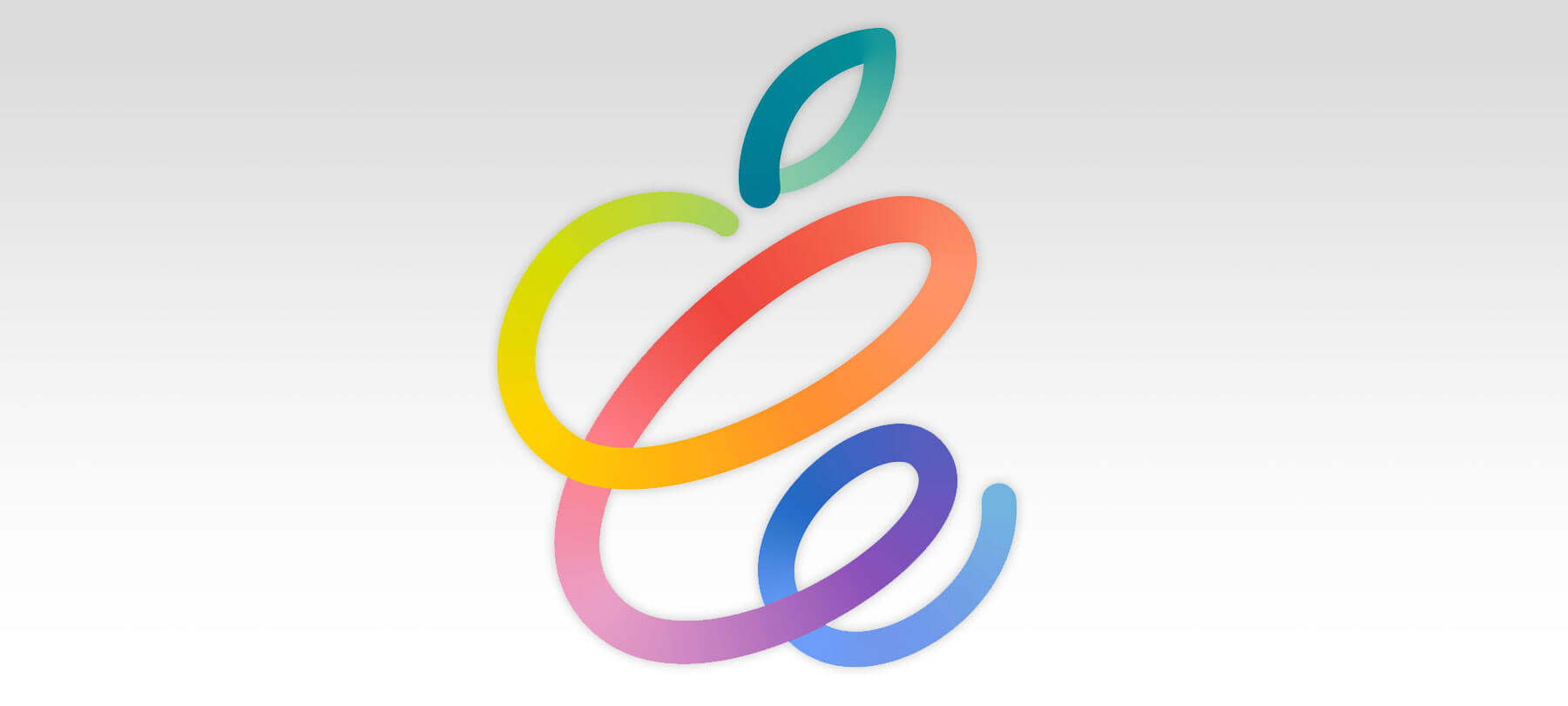 iMacs, AirTag, and More at Apple's Spring Loaded Event
Apple held their first event of 2021 on Tuesday. The tagline was "Spring Loaded", and the event lived up to its name: Apple unveiled a slew of updates as well as new products and services.
Here are the highlights, including specs, pricing, and availability:
New iMacs
Apple launched a redesigned iMac at Spring Loaded — the first major overhaul of the iMac in years.
At the heart of the new iMac is the M1 chip, the Apple Silicon processor that rolled out last year. (For the difference between Apple Silicon and Intel chips, see Checklist Podcast 193.)
The entry-level model of the new iMac starts at $1,299 and has an M1 chip with an 8-core CPU, 7-core GPU, 8GB of RAM, and 256GB SSD for storage.
The mid-range model starts at $1,499, which gets you an M1 with and 8-core CPU, 8-core GPU, 8GB of RAM, and 256GB SSD for storage. This option also offers two USB 3 ports, Gigabit Ethernet, and a Magic Keyboard with Touch ID.
The top-end model starts at $1,699 and is essentially the same as the mid-priced iMac, but has additional storage at 512GB SSD.
Memory configuration options go up to 16GB of RAM, and storage options run all the way up to 2TB SSD.
All models have a 24-inch 4.5K Retina display and a 1080p camera, and are packed into an incredibly slim form factor: only 11.5mm deep!
The new iMacs come in seven different colors: Blue, Green, Silver, and Pink for the entry-level model, with Purple, Yellow, and Orange available for the pricier models.
Preorder: April 30
Available: Second half of May
AirTag
As expected, Apple also introduced AirTag at the Spring Loaded event.
An AirTag is essentially a small tracking device for your belongings. It can be linked to the Find My app on your iPhone. AirTags can be attached to keyrings, stuffed into backpacks, wallets, and purses, and presumably any other object that you might misplace or lose. They're battery powered, and the batteries can be replaced by users. Apple says that the batteries should last about a year with normal use.
AirTag starts at $29 for a single unit or $99 for a 4 pack.
If a misplaced object is nearby, you can ask its AirTag to play a sound so that you can find it. For an AirTag linked to an iPhone 11 or iPhone 12, there are even more options. AirTag's built-in U1 chip lets you turn on Precision Finding options, which will guide you to your AirTag using a variety of on-device feedback mechanisms.
When a missing AirTag is out of range, you can put it into Lost Mode, which will let other Apple devices on the Find My network track it down. This is basically the same technology used to find an offline iPhone, Mac, or other device. The way it works is pretty simple: Nearby devices pick up Bluetooth signals emitted by your AirTag, and relay the location data to iCloud. This lets you see your AirTag's location on a map using the Find My app on your device. However, this doesn't mean that everyone can see where your AirTag is. Apple uses anonymization protocols and end-to-end encryption to protect your privacy throughout this process. This means that even Apple won't be able to see the location of your AirTag, or even the identity of the device that detected it.
AirTag is also designed to prevent unwanted tracking. If someone puts an AirTag in your car, for example, your iPhone will detect it and let you know that someone else's AirTag is nearby.
Preorder: April 23
Available: April 30
iPad Pro
Apple unveiled an upgraded iPad Pro as well, and this one runs on the M1 chip. Apple says that this will make the new iPad Pro up to 50% faster. The M1 in the iPad Pro will have an 8-core CPU, an 8-core GPU, and a 16-core Neural Engine.
Storage runs from 128GB all the way up to 2TB.
iPad Pro models with 128GB to 512GB storage have 8GB RAM; and this goes up to 16GB RAM for models with 1TB or 2TB of storage.
The entry-level iPad Pro has an 11-inch display and starts at $799 with 128GB storage.
The higher-end iPad Pro has a 12.9-inch display and starts at $1,099 with 128GB storage.
While the entry-level model has a Liquid Retina display, the high-end model boasts a Liquid Retina XDR display, which Apple says will provide superior contrast, brightness, and detail.
Preorder: April 30
Available: Second half of May
A new look for the iPhone
Apple didn't announce new iPhones at Spring Loaded, but they did introduce a minor design tweak to the iPhone 12 and iPhone 12 mini … you can now get it in purple!
So if you're looking for a new iPhone 12 or iPhone 12 mini, and you like the color purple, you're in luck.
As for new iPhones, those are expected sometime in the fall.
Preorder: April 23
Available: April 30
Apple TV 4K
Apple also introduced an updated Apple TV 4K at Spring Loaded.
The new Apple TV got a chip upgrade in the form of the A12 Bionic processor, which should deliver increased performance. It also has High Frame Rate HDR, Wi‑Fi 6 support, and a redesigned Siri Remote.
The Apple TV 4K is $179 for the 32GB storage model.
The Apple TV 4K is $199 for the 64GB storage model.
Preorder: April 30
Available: Second half of May
Apple Card Family
In addition to all of the tech, there were also a couple of updates to Apple's services.
Apple Card users will now have a new option: Apple Card Family. This is essentially a way for families to share a single Apple Card.
Apple Card Family lets two people own an Apple Card jointly, and use it to merge their credit lines and build credit together. There are also options that allow parents to share their Apple Card with older children (13+).
Available: May (US customers)
Apple Podcasts Subscriptions
Apple also announced a major change to Apple Podcasts: Starting in May, Apple will launch a premium subscription service for podcast listeners.
According to Apple, Podcasts Subscriptions will let listeners sign up for premium subscriptions that offer things like ad-free podcasts, bonus content, and early/exclusive access to new content.
Available: May (in 170+ countries and regions)