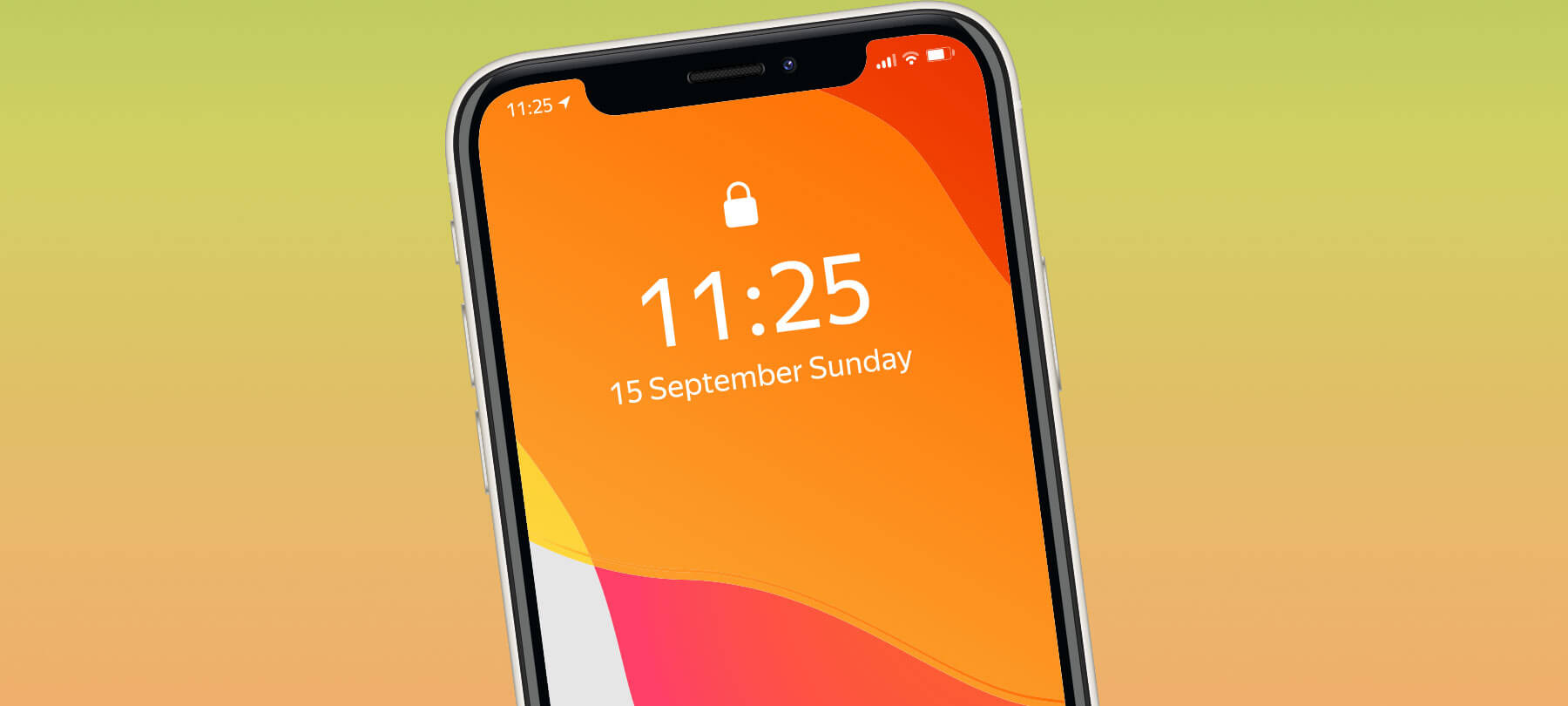 How to set up a new iPhone in 2021 running iOS 14
A new iPhone is a ton of fun — but once you have your shiny new device up and running, you should also take a few minutes to configure it for security, privacy, and performance.
Use these iPhone setup tips to get more out of your new device.
Security Tips
Turn on automatic updates
iPhones are very safe devices, but they can still have security vulnerabilities. For this reason, Apple's engineering teams roll out a new round of updates every couple of months. In addition to the bug fixes and performance tweaks, the updates often include security patches as well.
It's important to keep iOS up to date, because these patches sometimes fix flaws that are already being exploited by the bad guys. Leaving a known vulnerability unpatched is dangerous, and has led to iPhone hacks in the past.
The best way to stay safe is to turn on automatic updates for your iPhone. Here's how to do it:
Go to Settings > General > Automatic Updates.
Toggle the Download iOS Updates switch to On. 
Toggle the Install iOS Updates switch to On (this will automatically install new updates overnight, as long as your iPhone is charging and has a WiFi connection).
Bonus Tip: You can make sure that individual apps receive automatic updates as well. Go to Settings > App Store and toggle the App Updates switch to On.
Turn on auto-erase
You can set your iPhone to erase itself after 10 failed passcode attempts. This feature can keep you safe if your iPhone is ever stolen or confiscated, because it stops attackers from using an automated passcode guesser to break into your locked device (a fact that has caused legal clashes between Apple and the FBI).
If you use this feature, be sure to perform regular backups of your iPhone. That's crucial: Without backups, you can easily lose all of your data if, for example, your toddler decides to play with your device! Also note that while most users simply back up their iPhone to iCloud, there have been questions about whether or not this is secure enough (this Checklist podcast segment has more detail).
Go to Settings > Face ID & Passcode.
Enter your passcode.
Scroll down to find the Erase Data switch and toggle it to On.
Install a VPN
If you frequently use public WiFi networks, you may want to install a VPN on your iPhone. Here's why: Although the contents of your iOS device are safe from hackers when you're on a public network, the data that you send and receive over that network may not be (for more information on how VPNs work, and how they can keep you safe, read this article).
Most major VPN providers have an iOS app, so if you already have a VPN for your Mac or PC, you may be able to access the iOS version for free, depending on your plan. If you're looking for a good standalone iOS VPN, we recommend the Guardian Firewall + VPN app.
Bonus Tip: You'll sometimes hear people say that you should install an antivirus or malware detection app on your iPhone. Malware detection and removal tools are important on macOS, and can definitely help to keep your Mac safe. But on an iPhone they're a waste of time and money. It's not that your iPhone is immune to malware (sadly, it isn't), it's just that because of the way iOS works, an "iPhone antivirus app" wouldn't actually be able to detect issues with another app on your device, or with iOS as a whole. So save your money and buy a better iPhone case instead!
iPhone Privacy Tips
Turn off app tracking
Apps track us for marketing and advertising purposes, which has always been a concern for privacy-conscious mobile users. iOS 14 lets you disable tracking for all apps on your device. You can do this on an app-by-app basis if you like, but in iOS 14 there's a new setting where you can disable app tracking globally as well.
Here's how to find it:
Go to Settings > Privacy > Tracking.
Toggle the Allow Apps to Request to Track switch to Off.
If you're not sure whether or not you've previously granted tracking permissions to a specific app, go to Settings > [app name]. If an app has permission to track, you will see an Allow Tracking switch; to revoke tracking permissions, simply toggle the switch to Off. This is also how you can allow (or deny) tracking on an app-by-app basis.
Bonus Tip: Apple exempts itself from the tracking opt-out described above. This is reasonable: Apple follows its own best practices for user privacy; it doesn't engage in cross-site or cross-app tracking, and it doesn't share user information with third parties. Nevertheless, some users may not want to receive targeted ads in the App Store, Apple News, or other Apple venues. To turn off Apple's ads, go to Settings > Privacy and scroll all the way to the bottom to Apple Advertising. Toggle the Personalized Ads switch to Off to opt out of Apple's ad program.
Review individual app permissions
Many apps ask for more permissions than they need. Bluetooth and Local Network access can be used by app developers to engage in covert location tracking or sneaky user profiling. For this reason, it's best to limit the access of individual apps to just what they need, and nothing more.
Here's how you can review an individual app's Bluetooth permissions:
Go to Settings > Privacy > Bluetooth to see a list of all apps that have asked to use Bluetooth.
If you don't think that an app needs Bluetooth access, toggle the switch next to the app to Off.
Bonus Tip: Retail locations use in-store Bluetooth emitters to force connections with nearby mobile devices; the resulting connection data can be captured and analyzed for tracking and profiling purposes. As a result, some privacy-conscious users like to turn off Bluetooth completely when they enter a mall or a shop. This is very easy to do in iOS 14: Go to Settings > Bluetooth (or simply say "Hey Siri, open Bluetooth settings") and toggle the switch to Off. Just remember to toggle it back on when you leave the store if you want to be able to use your Bluetooth devices!
Here's how to review an app's network permissions:
Go to Settings > Privacy > Local Network to see a list of all apps that have asked for access to your local network.
If you can't think of any reason why an app listed there would need to discover other devices on your network, toggle the switch next to the app to Off. 
Review analytics data sharing
Apple gives you the ability to opt in or opt out of sharing analytics data with Apple and iOS app developers. This data includes things like diagnostics, usage data, and crash logs. It is only used to improve the performance of Apple products and iOS apps, and is collected in a way that respects your privacy. In addition, data sent to app developers is managed by Apple, and is shared in a form that does not identify you personally.
Sharing your iPhone analytics data is probably harmless from a privacy standpoint, but some people are still not comfortable with it. For one thing, the data you share can include your location, and there have also been concerns about the way Apple handled Siri audio recordings in the past.
If you want to review how you're sharing data with Apple and iOS developers, here's what to do:
Go to Settings > Privacy > Analytics & Improvements.
If you simply want to disable all data sharing, toggle the Share iPhone Analytics switch to Off.
If you want to take a more granular approach, use the options below Share iPhone Analytics to learn more about, and to control, different types of analytics data sharing. 
Change your search engine
Google is the default search engine in Safari on iOS (and Google reportedly pays Apple billions of dollars per year for this privilege). That probably makes business sense for Apple, but it worries some users who are uncomfortable with Google's track record on privacy.
The good news? It's easy to switch your iPhone's search engine to something a little more privacy-friendly:
Go to Settings > Safari.
Click on Search Engine.
Set Safari's search engine to something you're more comfortable with (we recommend DuckDuckGo).
Bonus Tip: If you ever want to see the Google version of a DuckDuckGo search, just add "g!" to the end of your search query and you'll be taken to a Google results page.
iPhone Performance Tips
Fine-tune Background App Refresh (BAR)
Background App Refresh lets an app run in the background to update its content. Apps with frequently updated content (e.g. social media apps) can use BAR to make sure they're always ready with the latest data, the idea being that when the user opens them, there's no wait to display new content.
Apps running in the background won't really impact iOS performance, at least under normal circumstances. However, Apple notes that allowing apps to use BAR can affect battery life. For this reason, it can be a good idea to turn it off if it's not needed. To control which apps can and can't refresh themselves in the background:
Go to Settings > General > Background App Refresh.
Scroll through the list of apps on your device, toggling Off any app that doesn't really need to use BAR, or that you don't use very often.
Hide or delete unwanted apps
iOS 14 lets you delete unwanted apps — or simply move them off of your Home Screen and into your App Library.
We'd recommend deleting unwanted stock apps, or apps that you no longer use: not as a device performance enhancer, but simply as a way of keeping your iPhone clutter-free, and thus making you a higher-performance iPhone user!
If you have apps that you want to keep, but that you use infrequently, you can store them in your App Library (swipe all the way right from the Home Screen to get there), where they can be found when you need them, either grouped by function or via a quick search.
Here's how to tidy up your iPhone:
From the Home Screen, press and hold an app icon to see the options menu.
Click on Remove App.
Click on Delete App to completely remove it from your iPhone.
Click on Remove from Home Screen to keep the app on your device, but hidden in your App Library.
Bonus Tip: If you've added a new app to your iPhone and can't find it on your Home Screen, swipe all the way to the App Library, search for the app by name, press and hold the app icon when it appears, and choose Add to Home Screen.
Use the iPhone setup tips in this article to help protect your security and privacy, and to help keep your new iPhone running smoothly.
To learn how to set up a Mac for safety, have a look at our macOS Big Sur setup guide.