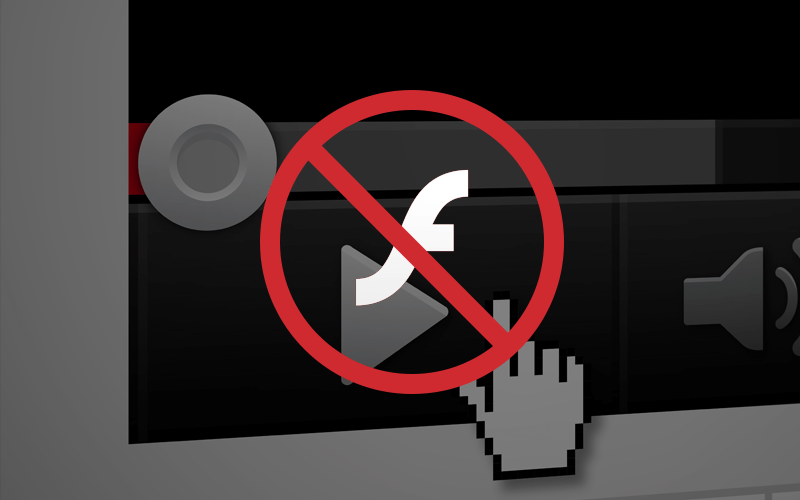 Flash's Decline Continues as Edge and Chrome Move to Block the Software
Once common on websites across the entire Internet, Adobe Flash is today mainly known for its extreme security flaws. At times it has seemed like a new Flash zero-day exploit came out several times each month, always sending Adobe scrambling to issue a quick fix. Earlier this year, Apple took the step of blocking all out-of-date versions of Flash from running in Safari; that position transformed into an even more hardline approach by the early summer. At that point, Apple announced that future versions of Safari would disable Flash by default. The Mozilla Foundation soon followed suit with an announcement that Firefox would also begin to prevent Flash from running automatically.
Now a new round of announcements seems to all but seal Flash's fate as a common plugin on the web. Both Microsoft and Google confirmed in recent weeks that new versions of their own browsers, Edge and Chrome, will start transitioning away from Flash very soon. The rise of HTML5 and its robust, more-securely crafted features means that Flash is seldom the only option for many web applications. Websites that once depended heavily on Flash video —YouTube, for example — have long since transitioned away from Flash to HTML5.
It's important to note that the change won't occur right away for the vast majority of Chrome and Edge users. To avoid potential usability issues during the transition, both browers (subject continuity) intend to phase out Flash support slowly. For its part, Google says approximately 1% of the users of Chrome's current build will soon see this tweak in place. Microsoft released a more guarded statement, emphasizing a gradual shift and that most Flash websites would continue to function in Edge for the time being.
These four browsers represent more than 75% of web browser market share. This change will soon mean that hundreds of millions of web users no longer need worry about an unpatched, unknown Flash exploit being used to hijack their machine or device. As more companies move to deprecate Flash and transition to the HTML5 platform, a less-secure era of the Internet is finally beginning to come to a close. Nonetheless, as this change won't occur overnight, it's critical for users to remain vigilant. If you must use Flash, protect yourself! Enable automatic updates and ensure it is always upgraded to the latest version.