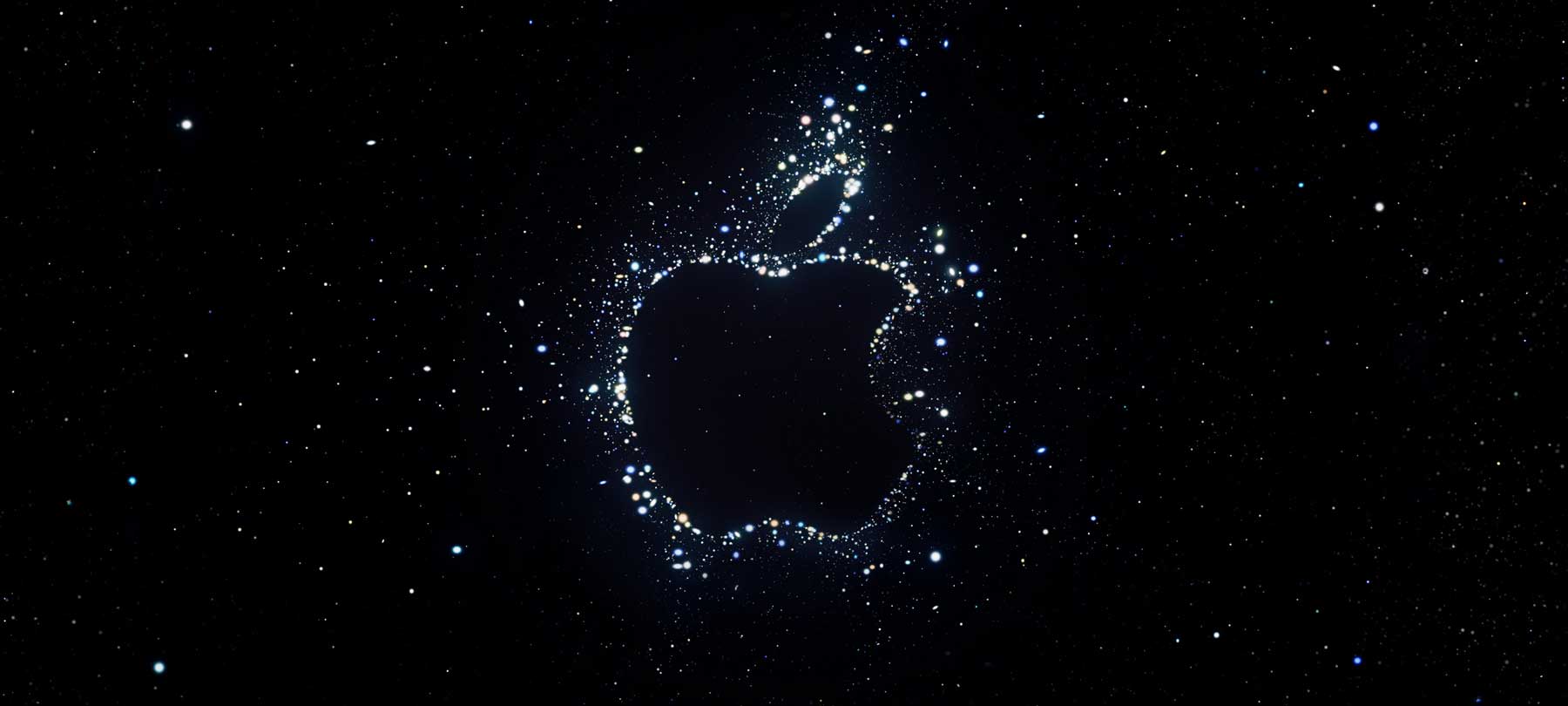 Apple's "Far Out" Event Brings New iPhones and More
Apple has just held the first of two fall events. The September event, called "Far Out," went pretty much as expected: introducing iPhones, new Apple Watches, and more. Here are the highlights:
iPhone 14
As expected, the Far Out event focused on the iPhone. Apple introduced four new iPhones: iPhone 14, iPhone 14 Plus, iPhone 14 Pro, and iPhone 14 Pro Max.
The iPhone 14 and iPhone 14 Plus are the entry-level models. They're similar in many respects — but as the names imply, the two models differ in size: the iPhone 14 has a 6.1-inch display while the display on the iPhone 14 Plus is larger at 6.7 inches.
Both the iPhone 14 and the iPhone 14 Plus run on Apple's A15 Bionic processor, which was introduced in September of 2021 along with the iPhone 13 line.
The iPhone 14 Pro and iPhone 14 Pro Max are Apple's new top-of-the-line devices. The iPhone 14 Pro and iPhone 14 Pro Max have a 6.1-inch display and a 6.7-inch display, respectively.
The biggest enhancement is on the inside: both models are powered by Apple's new A16 Bionic chip. The A16 Bionic has a 6‑core CPU, 5‑core GPU, and 16‑core Neural Engine. But the real news is that Apple is already calling it the "fastest chip in a smartphone." It's true that companies sometimes make exaggerated claims about performance, but Cupertino tends to live up to its own hype when it comes to silicon!
On a design level, the iPhone 14 Pro and iPhone 14 Pro Max both get rid of the notch, replacing it with something Apple calls "Dynamic Island." In Apple's words, the new feature "blends the line between hardware and software, adapting in real time to show important alerts, notifications, and activities." (To see Dynamic Island in action, check out this Apple demo video.)
Emergency SOS via Satellite
The iPhone 14 also introduces a new safety feature that's worthy of a special mention. It's called Emergency SOS via Satellite, and it's exactly what it sounds like: If your iPhone can't access a cellular or Wi-Fi network in an emergency, you can use it as a satellite phone!
The way Apple describes the feature, users will be asked some preliminary questions and then guided to point their device in the correct direction so that it can establish a direct connection with a passing satellite. Apple-trained specialists will be on hand to help relay information between the user and emergency services. The feature will also enable satellite location sharing — so if you're hiking or camping in a remote area, you can still let someone know where you are if you need help.
The feature is first expected to roll out in November 2022 in the United States and Canada and will be free for two years.
iPhone 14 pricing and availability
Pricing and availability may vary by location, but to give you a sense of what these new iPhones will cost (and when you'll be able to get them), here's the information from the US Apple Store:
iPhone 14 starts at $799 and is available 9/16.
iPhone 14 Plus starts at $899 and is available 10/7.
iPhone 14 Pro starts at $999 and is available 9/16.
iPhone 14 Pro Max starts at $1099 and is available 9/16.
All models will be available for pre-order on 9/9 (beginning at 5:00 a.m. PDT).
Apple Watch
Apple also unveiled some new additions to its Apple Watch product line at Far Out.
Apple Watch 8 is the new baseline model, while Apple Watch SE is a more budget-friendly offering. Both models run on watchOS 9 and offer core Apple Watch features — including the new Crash Detection safety feature.
Crash Detection works by using the Apple Watch's built-in gyroscope and accelerometer to determine if a serious car accident has occurred. If a crash is detected, says Apple, Apple Watch will "check in with the user and dial emergency services if they are unresponsive after a 10-second countdown."
Apple also introduced Apple Watch Ultra: a rugged, outdoorsy, and decidedly high-end version of the standard Apple Watch. According to Apple, the device "has the best battery life of any Apple Watch." During normal use, an Apple Watch Ultra will run for 36 hours. It also has a low-power setting that will nearly double that, reaching up to 60 hours — the sort of thing that would come in handy on an extended hike or weekend camping trip.
Apple Watch pricing and availability
The US Apple Store provides the following details for Apple Watch pricing and availability:
Apple Watch 8 starts at $399 and is available 9/16.
Apple Watch SE starts at $249 and is available 9/16.
Apple Watch Ultra starts at $799 and is available 9/23.
All models are available to order now.
An iOS 16 release date?
Last but not least, Apple announced a release date for iOS 16 at Far Out. The new mobile OS for iPhones will be available to install as of Monday, September 12.
See you in October…
There was a lot more discussed at Apple's Far Out event (including AirPods Pro 2!). Check out Apple's YouTube channel to watch the full event.
In terms of what's coming up, Apple is expected to hold a second special event in October — that one focused on the Mac — so stay tuned for more Apple news and announcements!