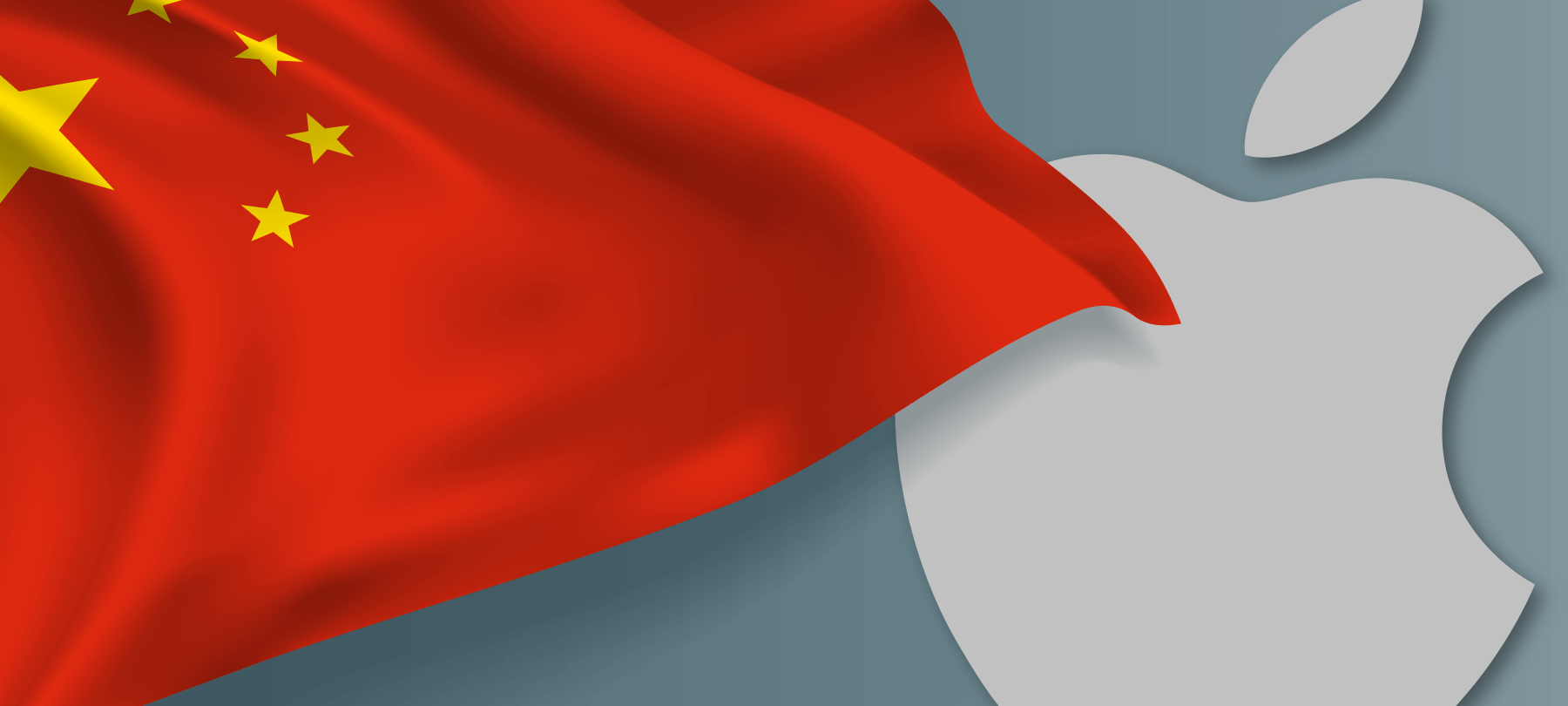 Apple's China Problem
In recent weeks, several high-profile US organizations have faced controversy due to their ties with China—and due to the actions which they took in order to preserve those ties. 
The Chinese government expressed their displeasure with remarks made by Houston Rockets GM Daryl Morey in support of the Hong Kong protests. The NBA and Nike attempted to smooth things over with China, issuing a conciliatory statement and pulling Rockets merchandise from Chinese retail outlets. They were widely seen as siding with Beijing—and siding against free speech and Hong Kong's pro-democracy movement. Their moves drew condemnation from Democratic and Republican lawmakers alike, and inspired a backlash from basketball fans and political commentators in the United States.
But the NBA and Nike are not the only companies that have been accused of capitulating to China's authoritarian government to protect their bottom line. Disney, Paramount Pictures, ESPN, and Activision Blizzard have all come under fire for going along with Beijing's demands to censor "objectionable" content—content which has included speech supportive of pro-democracy and human rights causes. In the eyes of many, western companies are simply sacrificing democratic values for financial gain.
Apple has already had to walk this fine line in order to do business in China. In this brief article, we'll take a closer look at Apple's relationship with the emerging Asian superpower.
Apple's high-stakes game
Apple began to sell iPhones in China in 2009, after satisfying a number of government regulatory demands. For the past decade, Apple's presence in China (as well as Hong Kong and Taiwan) has grown enormously. Today, China, Hong Kong, and Taiwan together make up almost a quarter of Cupertino's profits. In Q3 of 2019 the company made over $9 billion in mainland China alone.
Apple's relationship with China goes beyond sales, because so many of its devices and computers are assembled there. In June 2019, Apple announced that it was shifting production of the Mac Pro to China—which is significant, as the Mac Pro had long been the only major Apple product produced in the United States.
The cost of doing business
Over the years, Apple has had to make a number of concessions in China in order to avoid running afoul of the local authorities.
One of the most significant of these came in 2017, when Apple agreed to remove VPNs from China's App Store. Since VPNs can be used to view censored websites and avoid being tracked while online, they presented an obvious threat to China's ability to control its citizens access to information and to monitor their activities. Apple was essentially given a choice: Pull VPNs from the App Store, or face the prospect of pulling out of China altogether. Apple chose to stay in China.
More recently, Apple courted controversy by agreeing to remove the HKmap.live app from the App Store. The app had been used by protestors to track the location of police patrols and tear gas incidents. When Chinese newspapers accused Apple of enabling "rioters", and the Kong Kong Police Force reported that the app was being used to carry out unprovoked attacks on police officers, Apple pulled the app. CEO Tim Cook released an internal memo defending the decision, but many were skeptical of Cook's reasoning—and doubted the reliability of the claims made by the HKPF.
Apple also made headlines when it came out that their Safari Fraudulent Website Warning feature was processing data for users in mainland China…with the help of Chinese tech conglomerate Tencent. Google had been handling that task in the US and elsewhere, but Tencent, it turned out, was Apple's silent partner in China. The problem is that Tencent has close links to the Chinese government—and that the data they were processing for Apple could potentially reveal a user's identity and web search history. Many observers found this problematic, and thought that Apple should have been more transparent about Tencent's role in the Safari feature.
Apple's identity crisis
Many companies make compromises in order to operate in China. But few of them have, like Apple, built their brand around a commitment to user privacy and ethical data handling. Apple is already making moves to enhance security and privacy across its platforms. And at least in the rest of the world, it continues to make privacy a key feature of its products. 
Can Apple continue to grow in China while staying committed to its core values? As security and privacy become more "baked in" to Apple's OSes and products, will they find themselves clashing with Beijing more frequently in the future? These are open questions with no clear answers. The relationship between Apple and China is likely to be fraught with tension for the foreseeable future. But one thing is certain: People who care about privacy—and who want to see Apple live up to its own high standards—will be watching.