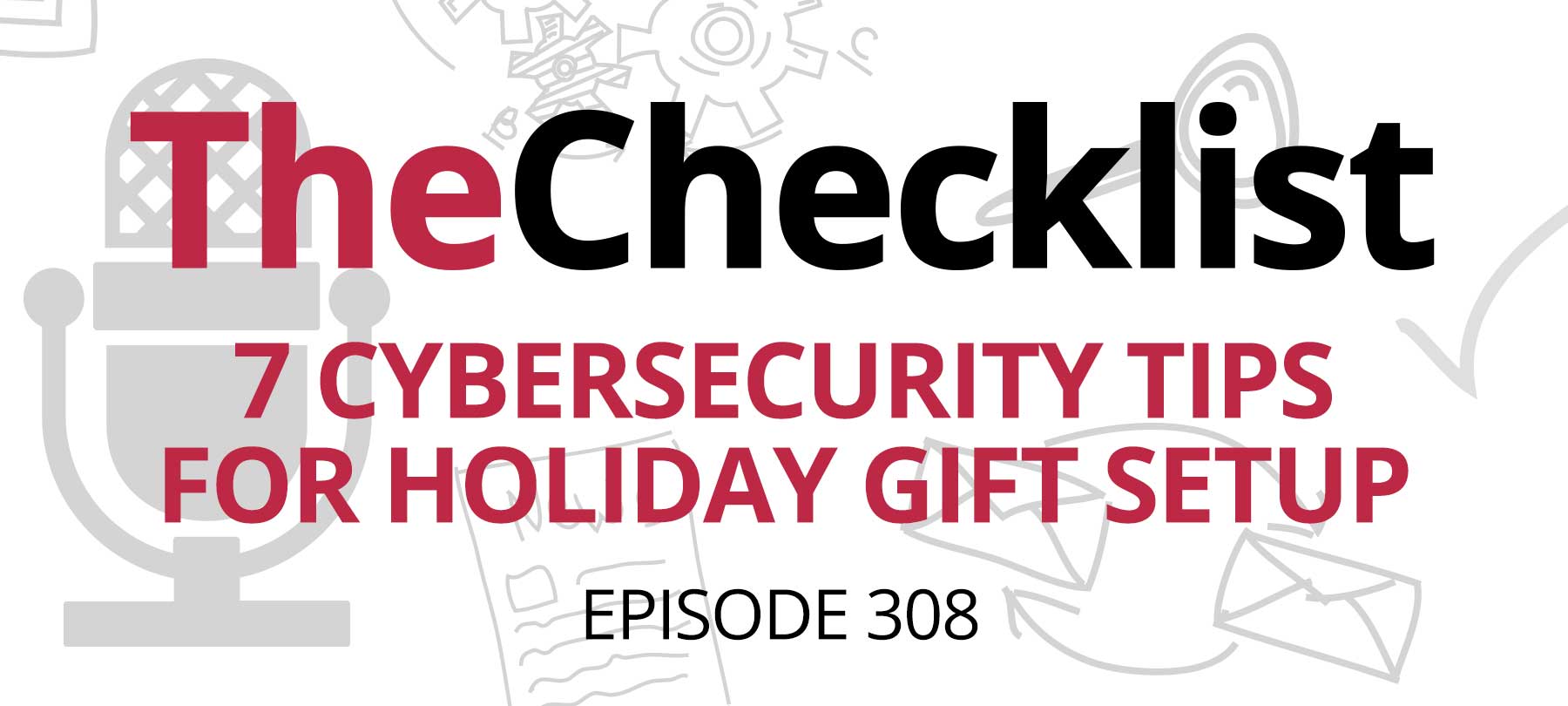 Checklist 308: 7 Cybersecurity Tips for Holiday Gift Setup
This week we're bringing you a special holiday edition of The Checklist, with tips on how to set up holiday gifts for security and privacy.
What to do after unwrapping a gift
It's the holidays, and this year, lots of us will be receiving the gift of technology.
But while fun, tech gifts can also bring security and privacy challenges. Follow these 7 tips to set up your new toy securely:
Learn how your gift works by reading the manual, and pay special attention to security features
Enable automatic updates for better security in the coming year.
If your gift involves creating a new account, make sure you follow best practices for account security.
If your gift comes with a companion mobile app, make sure you restrict the app's permissions in iOS to ensure better privacy.
Change the default credentials on IoT devices so that you aren't exposed to hacks and breaches.
If your gift would work just as well without a network connection, consider disabling all "smart" functionality for better security.
If you're setting up a computer or mobile device for a youngster, make sure that appropriate parental controls are in place.
For a deeper dive into holiday gift setup, check out the article "7 cybersecurity tips for holiday gift setup" over on our blog.
We'll be back next week with a full version of The Checklist. Until then, if you have security and privacy questions, drop us a line!