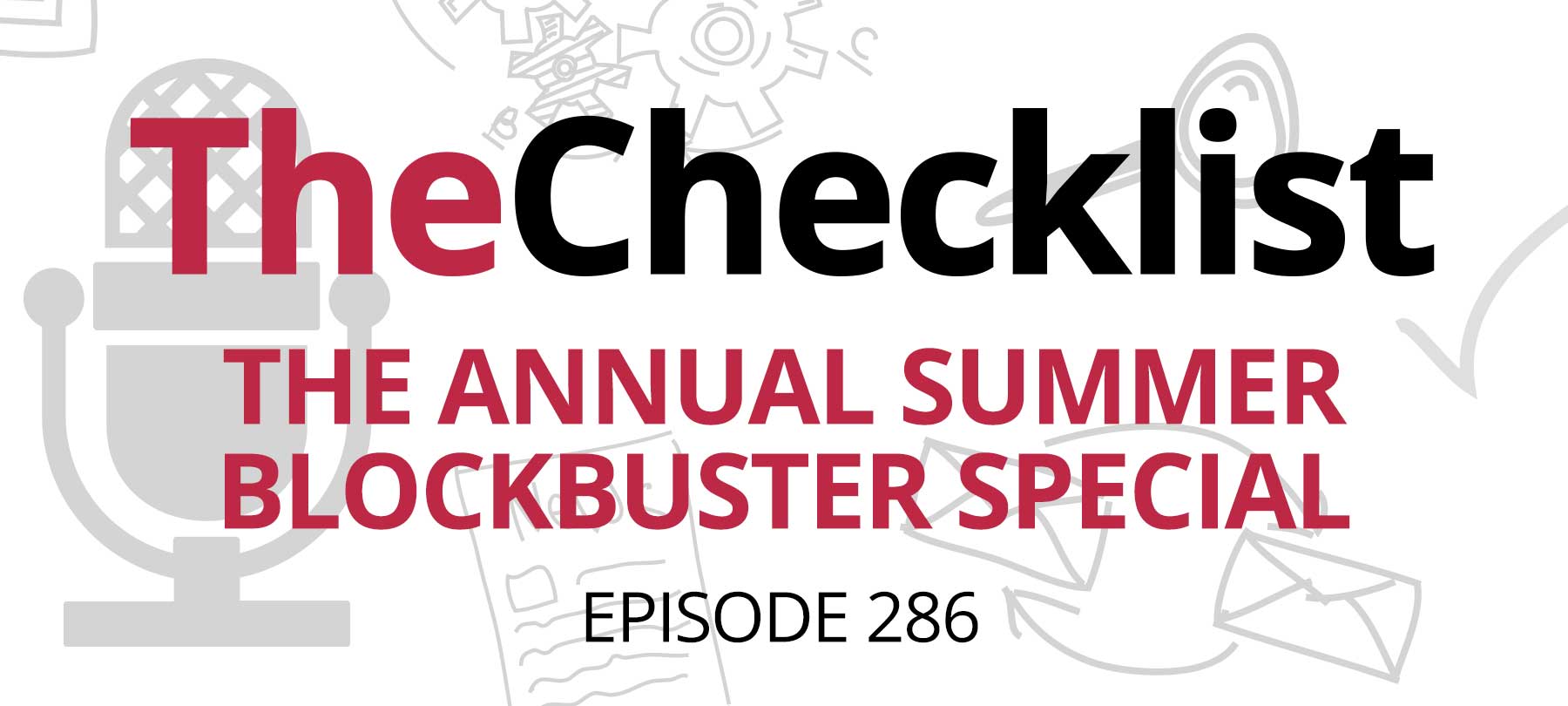 Checklist 286: The Annual Summer Blockbuster Special
It's summer, and that means it's Hollywood blockbuster season. In what's become an annual Checklist tradition, we're airing a holiday special about our favorite cybersecurity movies — or at least, movies with strong cybersecurity themes. Warning: Spoilers definitely ahead!
A passwordless future?
Our first segment tackles one of our favorite sci-fi movies of all time: Star Trek II: The Wrath of Khan. OK, it's not a cybersecurity movie per se — but it contains important lessons about encoded communications, insider threats, and, above all, the importance of strong passwords! As such, this 23rd century revenge tale is highly relevant to humans living in 2022. It also helps make the case for a passwordless future (although come to think of it, if Khan had had passkeys, WOK might have ended very differently!).
What Death Stars and Macs have common
Segment two of the special touches on everybody's favorite space opera: Star Wars! In particular, we talk about Episode IV: A New Hope. As you'll recall, the Empire's "technological terror" proved no match for a plucky farm boy and a couple of well-aimed proton torpedoes. It's a fun movie, and also a great reminder of how even the largest, most technically advanced organizations can roll out platforms with significant vulnerabilities.
The problem with impostors
The last segment of our special revisits that classic alien invasion/end-of-the-world flick from 1996: Independence Day. ID4 has it all: love, loss, groundbreaking special effects, and Jeff Goldblum. So why do we consider it a cybersecurity movie? Because the ending centers around the dangers of trusting an adversary posing as an authorized user — a lesson which is, alas, disturbingly applicable in 2022.
We'll return next week with a new Checklist. If you have a question, comment, or suggestion for a future show, please write to us! We love to hear from our listeners, and may reply to your questions on an upcoming episode of the podcast.