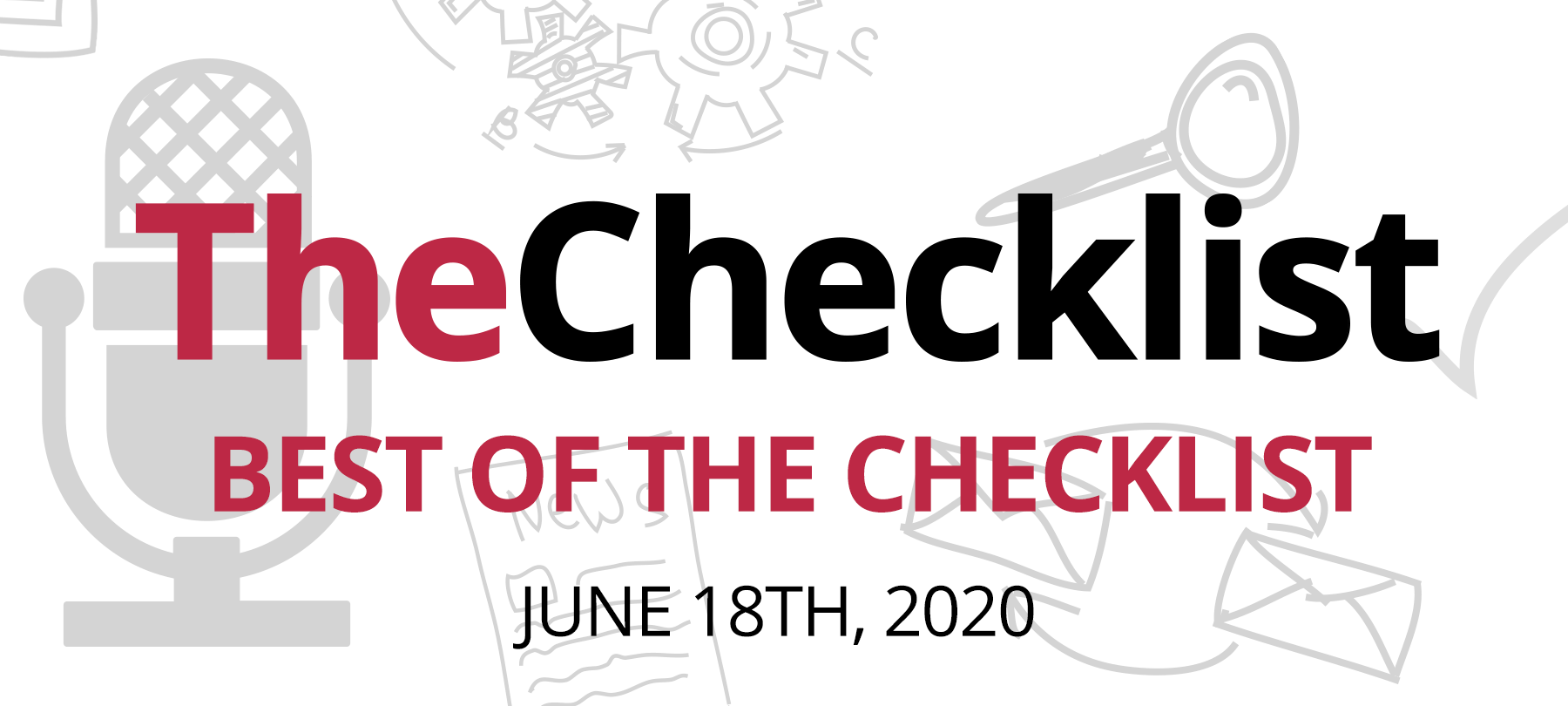 Best of the Checklist: June 18th, 2020
The Checklist will return next week with coverage of WWDC 2020. In the meantime, we'll catch you up on the latest cybersecurity news — and share several Checklists from the archives that shed light on these stories.
In this Best of the Checklist, we have:
The hackerless data breach
Healthcare provider Babylon Health specializes in remote consultations with physicians, allowing patients to interact with medical professionals through an app. The UK-based company suffered a data breach this week, exposing the medical details of some of their users.
Interestingly, this data breach didn't involve malicious actors at all: Due to a software error, several users were given access to other patients' video consultations — including confidential conversations with doctors. The issue was resolved in a matter of hours, and it seems that only a few people were affected, but the incident is still fairly disturbing due to the sensitive nature of the information exposed.
Unfortunately, what happened at Babylon Health is not an isolated event: Data breaches happen all the time, and the problem only appears to be getting worse. To learn more about data breaches, and what you can do to protect yourself, have a listen to our a two-part treatment of the topic:
Norway stops Smittestopp
Earlier this week, Norway decided to suspend its Covid-19 contact tracing app, after the Nordic nation's privacy watchdog raised concerns about the tool. The Smittestopp (Infection Stop) app came under fire for, among other things, collecting and storing user location data. The Norwegian public health officials behind Smittestopp say that they don't agree with the data protection agency's assessment, but are nevertheless pulling the app in order to make changes.
Contact tracing apps can be powerful weapons in the fight against Covid-19. But finding the proper balance between citizen privacy and public health has been one of the great challenges of the pandemic — and different countries have taken different paths.
If you'd like more background on contact tracing — and an in-depth look at how governments around the world have approached the issue — we'd recommend checking out these two recent Checklists:
Next week brings one of the biggest events of the year for Apple and Apple users: the annual Apple Worldwide Developers Conference (WWDC). Every year at the conference, Apple makes a number of major announcements — typically introducing new operating systems, devices, apps, and special projects. The Checklist will be back next week to bring you highlights from WWDC 2020, with a special focus on what's ahead for Apple security.