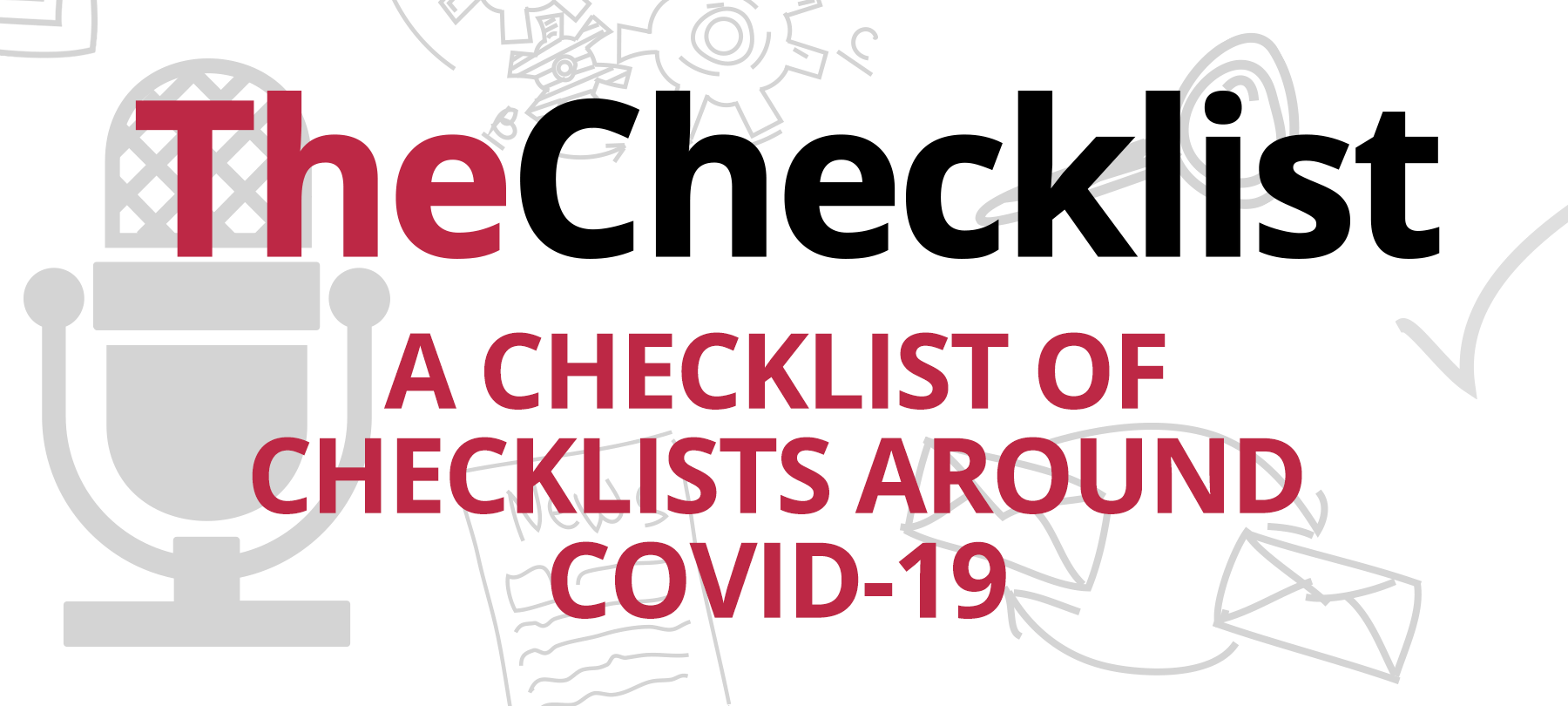 A Checklist of Checklists Around Covid-19
The Checklist is taking a break this week, but with all that's going on in the world, and with so many new changes to the way we live and work, we wanted to point you to some resources that can help keep you safe and happy.
This Checklist is itself a checklist — a "checklist of Checklists", if you will — designed to give you some help coping with the security challenges brought on by the Covid-19 pandemic.
So without further ado, let's jump right in!
While no list is completely comprehensive, we hope that this one will be thorough enough to give you some of the tools you need to keep yourself — and the people you love — safe. We'll be back next week with an all-new Checklist, but in the meantime, we hope you enjoy these classic shows, and as always, if you have a question you'd like answered or a topic you'd like to see discussed on a future podcast, let us know at Checklist@SecureMac.com.