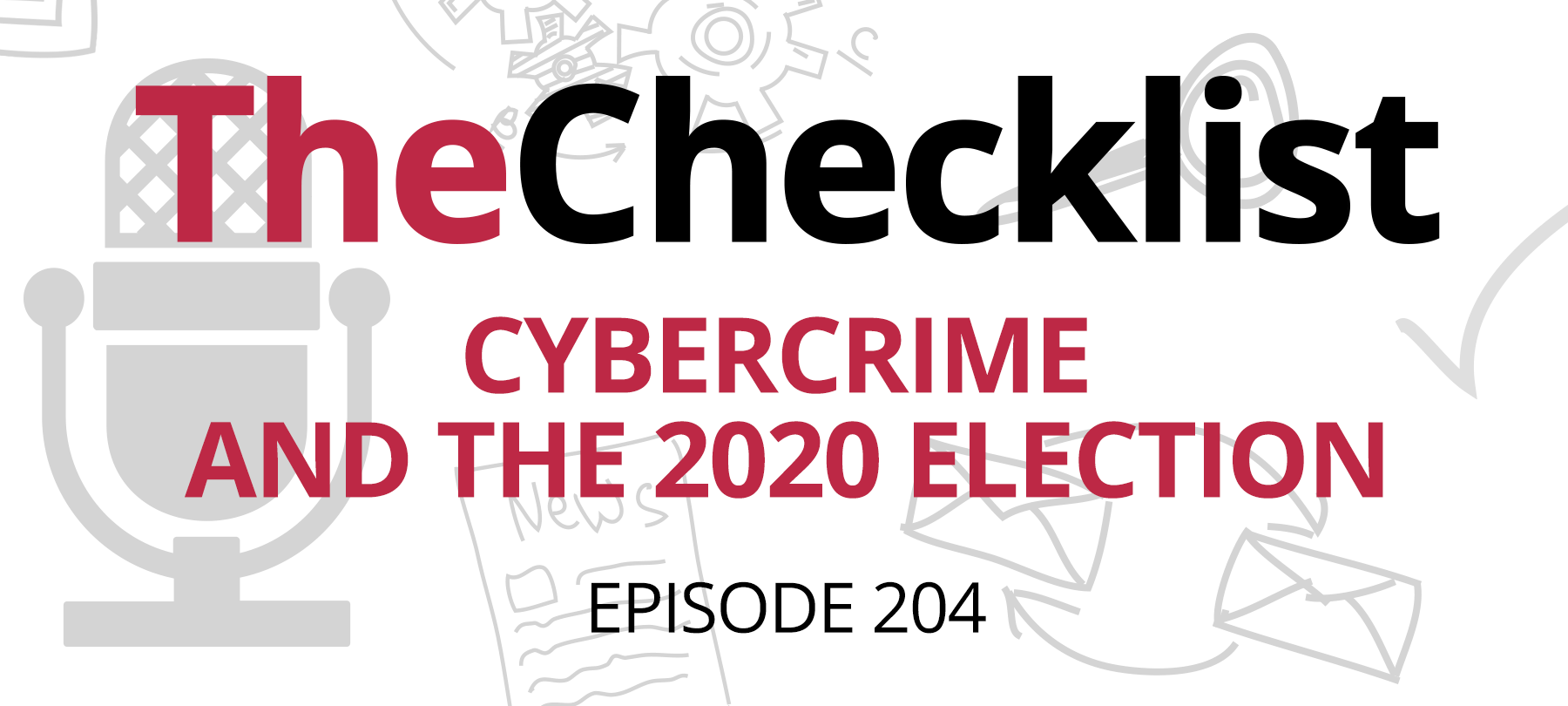 Checklist 204: Cybercrime and the 2020 Election
The 2020 U.S. elections are just days away, and cybercriminals — some motivated by politics, others by financial gain — are stepping up their attacks. We'll let you know what's happening on this edition of the Checklist.
Voter intimidation emails attributed to Iran
We've talked before about the issue of foreign adversaries attempting to interfere with the upcoming U.S. elections, but this week a disturbing new development came to light.
According to the …
Read
Listen