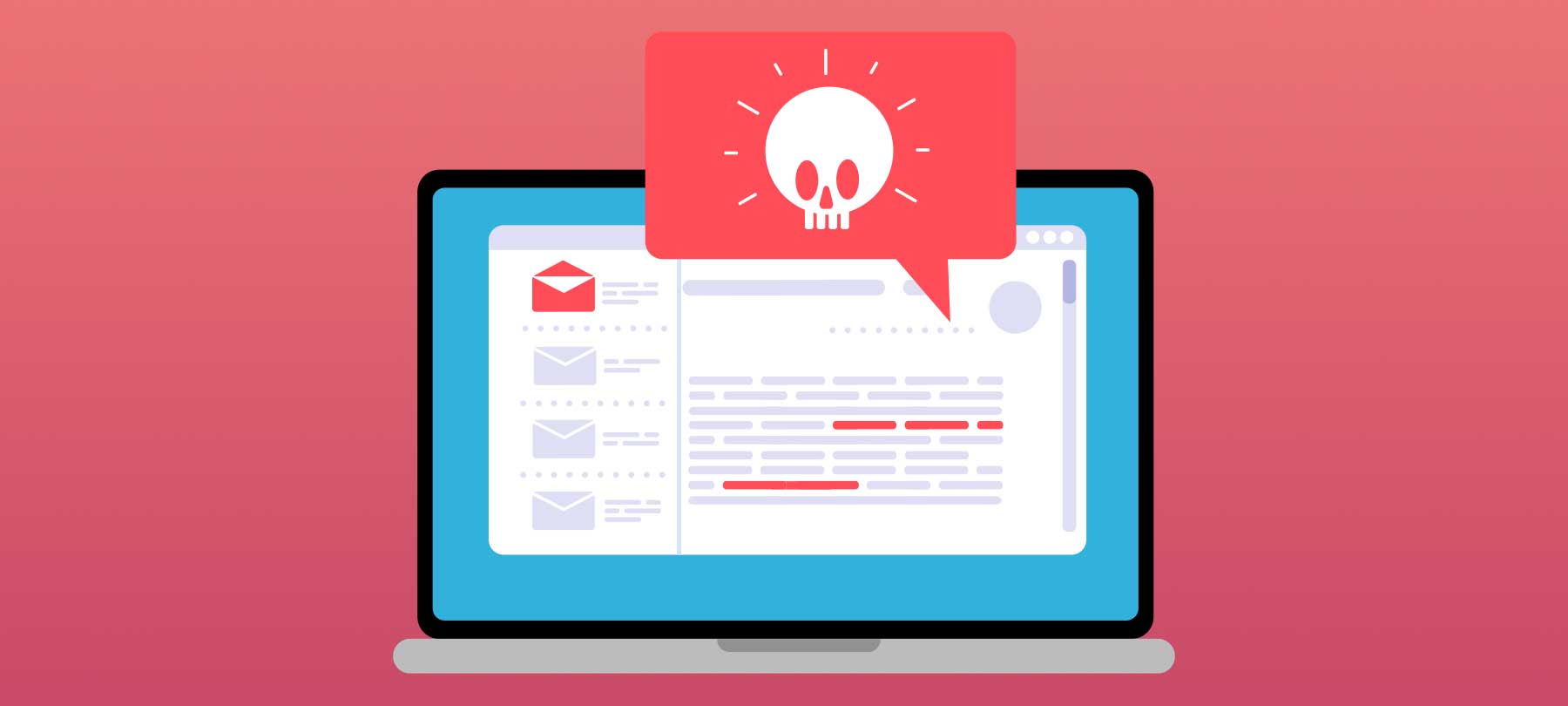 Top 4 Black Friday scams in 2021
Black Friday is just around the corner, and the bad guys are ready with their scams. Here are four Black Friday scams to watch out for in 2021, and some tips on how to avoid them:
Amazon order scams

Scammers send you a phony order notification email containing a customer service number. When you call to inquire about the "order" that you didn't place, nobody answers. A few hours later, a scammer calls you back. They attempt to social engineer you into giving them your credit card information, saying that they need it to help you cancel the order.

Tip: When you get an email notification about an order, don't use the links or contact details in the email. Instead, navigate to the website of the company in question on your own. If you have an account, you can log in and check things out there. If you don't, just contact the customer service division using the information on the website.

Ads with fake retailer sites

Scammers set up a fraudulent website that copies the appearance of a well-known retailer's site very convincingly. They send people to the fake site using ads on a major platform like Google or Facebook. If you click on one of these ads and think you're on a legitimate website, you may end up giving the bad guys your login details or payment information.

Tip: Avoid clickable ads offering holiday deals. In general, any deal that a big company is offering through an advertisement on Facebook will be available on its website somewhere. As with order scams, the easiest thing to do is navigate to the site independently and look for the deal there. And if you do decide to click on one of these ads, at least inspect the URL very carefully to make sure you're actually on the site you intended to visit!

Free gift card malware

Security researchers at Fortinet have uncovered a piece of Black Friday-themed malware in a public code repository. The malware seems to masquerade as some sort of "Amazon gift card maker" (something that, needless to say, does not really exist). The researchers speculate that scammers offer it to people as a way to generate free Amazon gift cards. If installed, the malware looks for cryptocurrency activity on the victim's system, and redirects any Bitcoin Cash payments to a cryptocurrency wallet controlled by the scammers.

Tip: This one is pretty simple to avoid: Don't download apps from unknown sources onto your system, especially when they seem to be offering something for nothing (e.g. a magical tool for printing your own Amazon gift cards!). And in general, be wary of any offer that seems "too good to be true". There are some great deals out there around Black Friday — but "unlimited free money" isn't one of them!

PS5 restock scams on Twitter

Scammers are targeting shoppers who want to buy the hard-to-find PlayStation 5 gaming console — and who have turned to Twitter to keep track of when the item is in stock. PCMag reporters found examples of verified Twitter accounts that scammers had hijacked and made to look like PS5 restock update services. The bad guys use the hijacked accounts to send people messages that offer to sell them a new PS5 at retail price. But once the victims pay, they never hear from the scammers again.

Tip: If you're looking for a PS5 (or some other hot item), just keep checking the retailer websites directly. It may not be as convenient, but this is by far the safest way to get information on current availability. If you decide to use Twitter to get restock updates, at least be careful to inspect the handle of the account you're using for signs of hijacking. For example, if an account is called "PS5 restock alerts", but has a Twitter handle of @EdenPrairieBBQ or something else totally unrelated to gaming, then it's almost certainly a hijacked account. Whatever you do, never send money to an update account that messages you saying that they can sell you the item directly!
Follow the tips above to protect yourself from Black Friday scams in 2021. To learn about other common holiday scams, check out the following posts: