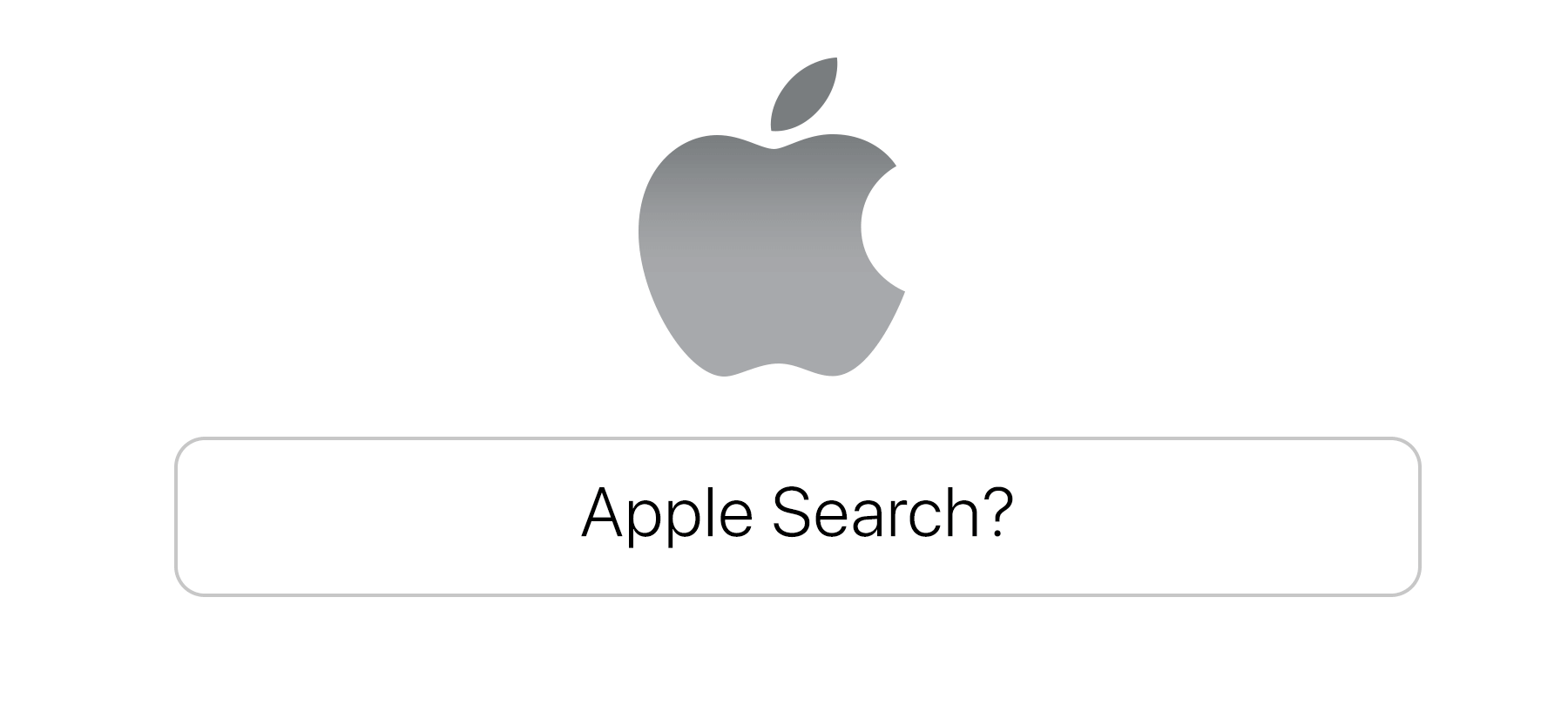 Is Apple building a search engine?
The web is abuzz with rumors that Apple is poised to challenge Google's search supremacy. In this short article, we'll tell you why people think Cupertino may be building a search engine of its own, and say what it could mean for the future of privacy.
What are the analysts seeing?
According to a report published in The Financial Times, search marketing professionals have noted a significant uptick in Applebot activity. Applebot is Apple's proprietary web crawler, a bot that browses the web for the purpose of indexing and ranking web pages to improve search results.
The report also points out that among the changes introduced in iOS 14 is a new search behavior: queries typed from the Home Screen now return Apple's own search results and links.
Observers say this indicates that Apple is getting into the search business, and that it may be building its own native search engine in a bid to take on Google.
Why now?
Apple has historically used Google as its default search engine—and the company reportedly pays Apple billions of dollars per year for this privilege. But change may be in the offing: the U.S. Department of Justice has recently filed an antitrust lawsuit against Google, alleging that the tech giant engages in illegal anticompetitive behavior in order to maintain its search dominance. If Google is found guilty of monopolistic practices, or is even broken up, the time may be right for Apple to introduce a search tool of its own.
Some observers point out that this may have been in the works for some time now, citing executive-level hiring decisions at Apple: John Giannandrea, Apple's Senior Vice President of Machine Learning and AI Strategy, was lured away from Google in 2018, where he had been head of search.
Furthermore, Apple has had considerable success in recent years when it comes to building its own versions of technologies previously dominated by other companies (including Google): the Maps app and Sign in with Apple are just two prominent examples.
Could it be something else?
Apple is famously secretive about its internal projects (see e.g. the still-unconfirmed rumors about the company's plans to develop a space-based Internet); predictably, it has not commented on speculation that it's building a competitor to Google search.
Skeptics point out that it would take a tremendous investment of time and resources in order to rival Google in any meaningful way, and that even then it would be extremely difficult to pull off, given the competition's massive head start. And as far as what analysts have been seeing, there may be a more prosaic explanation: Search experts like Giannandrea were hired to improve Siri, and as Apple continues to refine and promote its digital assistant, the web is simply seeing more Siri searches, accounting for the spike in Applebot activity.
However, the counterargument is that due to the aforementioned legal and political factors, Apple may feel it has no choice but to forge ahead with building a search tool, and that Apple has already shown its willingness to take on major engineering challenges, as evidenced by the upcoming transition to Apple Silicon Macs.
What would Apple Search mean for privacy?
Given Google's spotty track record on privacy, a viable Apple search alternative would likely be an instant win for users. Apple's core business doesn't revolve around selling ads or monetizing user data, which is why it can afford to take a stand for user privacy—even when this antagonizes the app developers and digital marketers that rely on its platforms.
In addition, Google's data collection habits have had socio-political consequences: The company is a frequent recipient of geofence warrants, a controversial law enforcement practice that has drawn criticism from privacy advocates and federal judges alike. While this is not a direct indictment of Google, users concerned about civil rights and citizen privacy might well prefer an Apple search alternative, considering Apple's minimalist approach to data collection and its history of challenging even the FBI on privacy issues.
For now, it's a game of wait and see, as it always is with rumors of new Apple tech, but the prospect of an Apple alternative to Google search definitely makes this a story worth watching.