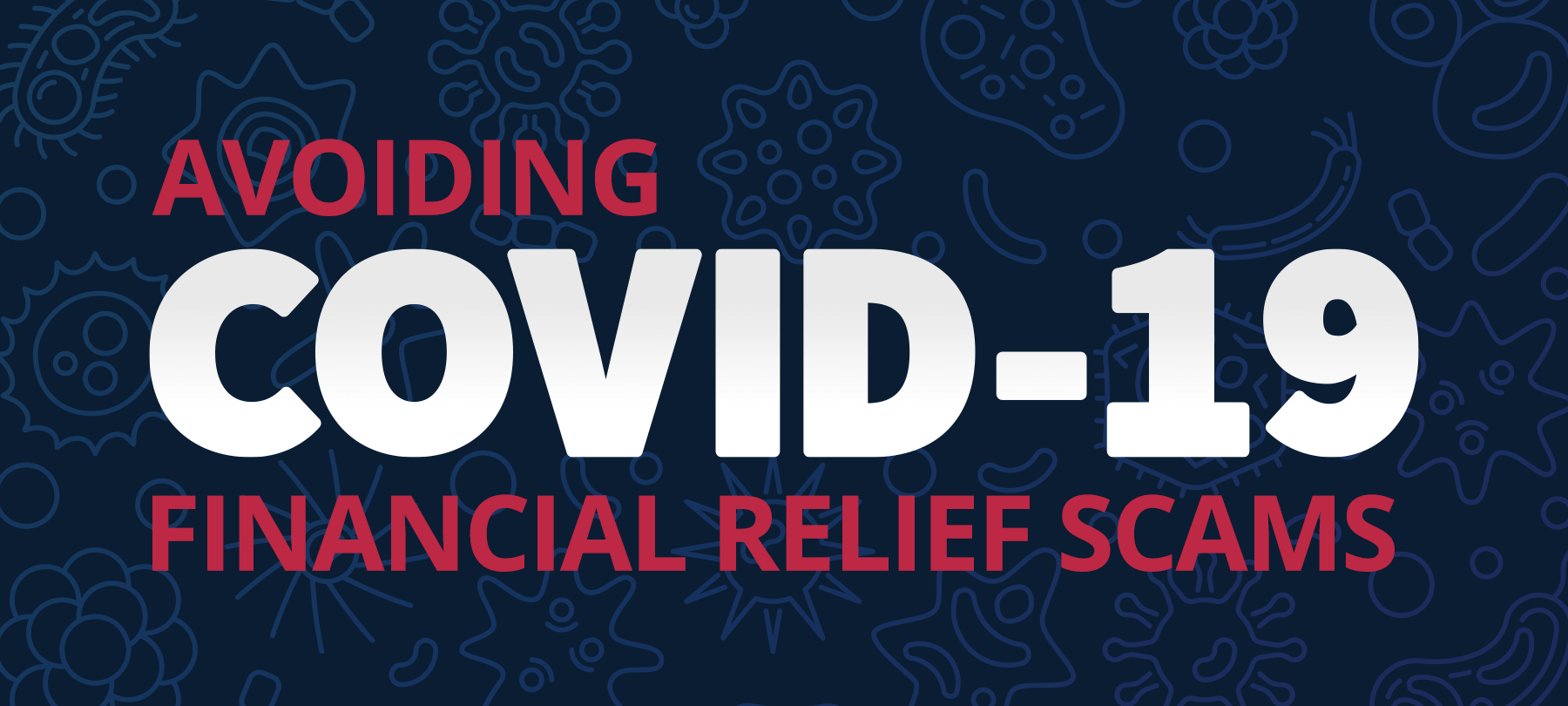 Avoiding Covid-19 Financial Relief Scams
In a bid to blunt the economic fallout from the Covid-19 pandemic, U.S. lawmakers have proposed a program of direct relief payments to citizens. The first payments are expected sometime in April 2020, though the specifics are still undetermined. However, due to the high potential for fraudsters to take advantage of the situation, the United States Federal Trade Commission has already issued an alert to the public to be on the lookout for scams.
In what follows, we'll talk about several scams you may encounter, and tell you what you should do to stay safe.
Up-front payment requests
Scammers will often tell their victims that before receiving a larger payment, they first need to pay a service fee, make a small deposit, or otherwise provide some sort of cash up front. There is a possibility that bad actors may attempt some variant of this common tactic with the Covid-19 relief payments.
Tip: Know that any request for money in order to receive a relief payment is a scam. The FTC is absolutely unambiguous on this point: "The government will not ask you to pay anything up front to get this money. No fees. No charges. No nothing".
Requests for sensitive information
Another favorite tactic of bad actors — particularly those who are looking to perpetrate identity theft or credit card fraud — is to use a major event to phish for sensitive information. This is particularly common during tax season, with criminals posing as IRS representatives and telling people that they need to hand over Social Security numbers, bank account details, or credit card numbers in order to receive their tax refunds. Scammers may attempt to abuse the Covid-19 relief program similarly, telling victims that they need to provide personal or financial details in order to receive their payments.
Tip: Be aware that the government will never ask you for this kind of information, and any such request is a scam. If you receive a call asking for personal details, hang up; if you get an email asking for your information, ignore it. And help keep others safe by reporting the scammer to the FTC directly at: www.ftc.gov/complaint.
Offers of early payment
At the time of writing, the White House and lawmakers are in the midst of discussions about the nature and extent of the relief package. It's still unclear how much money will be offered, whether the payments will come in the form of direct deposits or paper checks, and if some kind of means testing will be required. There is understandable anxiety over the current economic situation, which has impacted millions already, and people are eager to receive these much-needed funds as soon as possible. Scammers will take advantage of this situation, offering early access to relief money — before the government has even finalized the details!
Tip: Realize that the first relief payments are still a couple of weeks away. Don't listen to rumors, random emails, or robocalls that claim you can get your payment today. Get your information from official government communications outlets: The Department of the Treasury has an information portal where you can read their updates and press releases directly; you can also contact the office of your congressional representative for timely information.
Related scams — and an offer of help
In addition to the anticipated scams targeting the Covid-19 relief payments, there have also been phishing, fraud, and malware threats related to the ongoing pandemic. These are the subject of a recent episode of SecureMac's Checklist podcast, so give it a listen or read the show notes if you missed it.
Finally, in these difficult times, it's more important than ever to support one another. That's why we'd like to offer our help to anyone who needs it. If you have a security question related to the Covid-19 crisis — maybe you're wondering whether or not an email is legitimate; or perhaps you'd like some guidance about cybersecurity for remote work — please reach out to us at security@securemac.com. We will be more than happy to help in any way that we can.