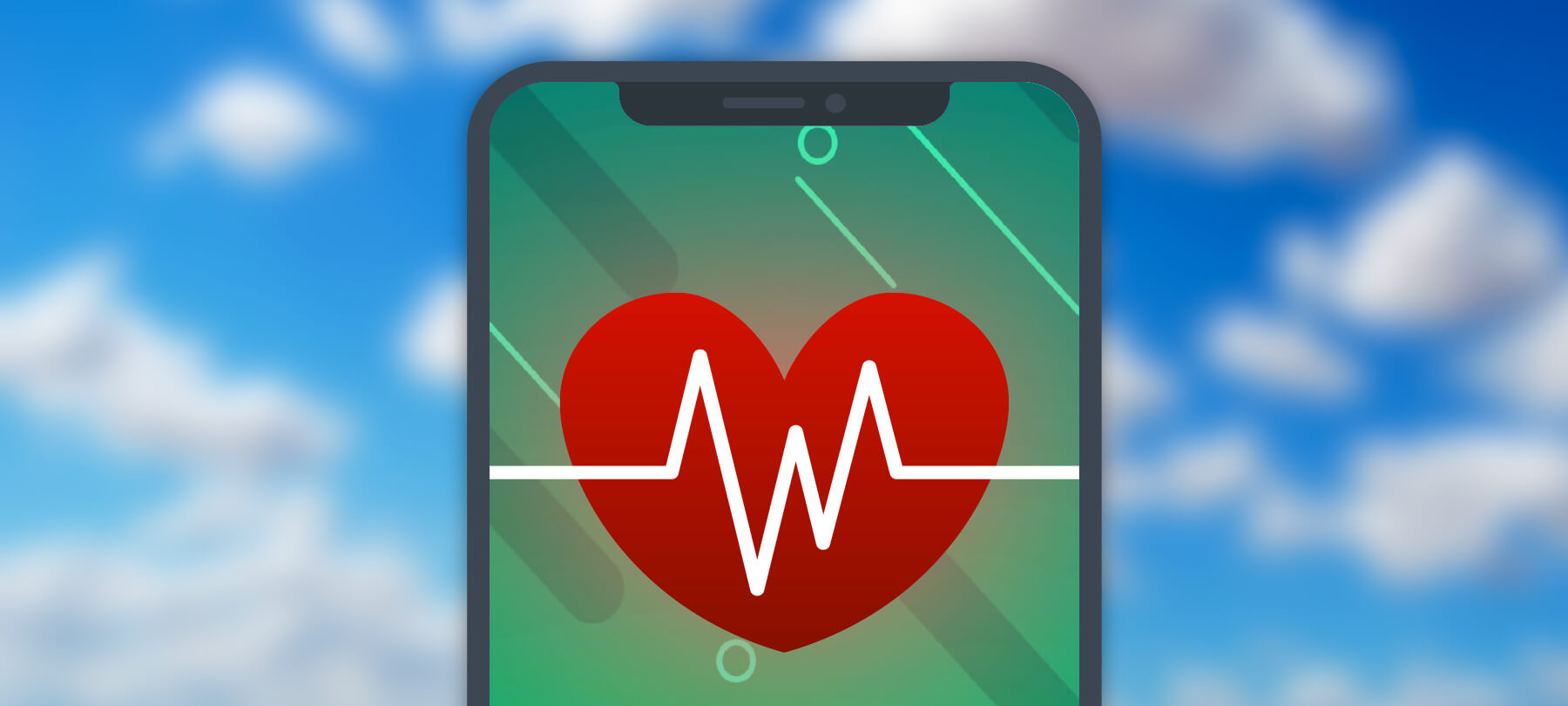 8 Tips to Keep your iPhone Healthy and Safe
Your iPhone is a marvel of engineering: slick, powerful, and easy to use. But it's also a complex device, with lots of little-known features — and it's not immune to security issues. Here are 8 tips to help you get more out of your iPhone, and to keep it running smoothly and safely for years to come.
1

Don't just trust the App Store

The iOS platform is, in general, very safe. And the apps in the App Store can usually be trusted. But "in general" and "usually" aren't the same thing as "absolutely" and "always", and in recent years there have been some serious issues with the App Store. We've seen apps that cross privacy boundaries, dating apps that let underage kids chat with adults, apps which appear to be nothing more than expensive scams, and outright password-stealing Trojan horses. Not exactly the "walled garden" we'd come to expect! While there's no need to be paranoid, you should definitely be mindful when downloading an app from a developer you're unfamiliar with. Try to do some initial research if you can, looking at whether or not the app's developers have other products in the app store, and what issues users have had with them. And always keep an eye on new apps to see how they're behaving and what sorts of permissions they're requesting — if your weight loss app is constantly requesting location data, or your new calculator wants to use your camera, something's not right!

2

Enable automatic updates for safety

iOS is known to be an unusually secure platform, but that doesn't mean that it's entirely free of security vulnerabilities and bugs — or that the iPhone apps themselves are. Developers are constantly looking for ways to improve iOS security, and when issues do arise, they're generally very quick to issue a patch. But these fixes can only protect you if you've updated your OS and apps, and it's pretty easy to forget to do this. That's why it's a good idea to set up automatic updates for your device. To do this, go to Settings > General > Software Update > Automatic Updates. Toggle the switch to On. Newer versions of iOS should provide automatic app updates by default, but to double check, go to Settings > [your name] > iTunes & App Store, and make sure App Updates is set to On.

3

Back up to a Mac for privacy

If you're concerned about privacy, consider backing up your iPhone to your encrypted Mac, instead of to iCloud. While iCloud backups are encrypted, they aren't protected by true end-to-end encryption — because Apple retains a copy of the decryption key. For extra privacy, back your phone up manually to an encrypted hard drive instead. Start by using FileVault to encrypt your entire startup disk. Then back up your iPhone by using its charger cable to connect it to your Mac. Use Finder to locate the iPhone in Locations, then go to Backups > Back up all of the data on your iPhone to your Mac > Back Up Now. You can also set this to happen automatically each time you connect your iPhone to the computer by selecting Backups > Options > Automatically sync when this iPhone is connected.

4

Turn on Find My to prevent loss or theft

Your iPhone's "Find My" app, formerly "Find My iPhone", is the best way to protect your phone in the event of loss or theft. The app allows you to locate a missing phone (even if it's offline). If necessary, you can use the Mark As Lost feature to lock a missing phone remotely or, worst-case scenario, erase it to prevent someone else from accessing your data. To turn on Find My, go to Settings and select your name. Then go to Find My > Find My iPhone and toggle the switch On. If you want to be able to find a device that's not online, turn on Enable Offline Finding. There's also an option called Send Last Location, which will transmit the location of an iPhone to Apple when the battery is low. .

5

Delete apps and clear storage for better performance

iPhones are built for speed, but they can start to experience slowdowns when they're bogged down with unused apps and excess data. Each app on your iPhone takes up a bit of memory, and many of them rely on your phone's CPU to run processes in the background when you're not using them. While any one app isn't likely to cause issues, many of us have dozens of apps that we never use, and taken together, these can rob our devices of precious processing power. Similarly, old multimedia files, chat messages, web browser data, and app cache data can also take up system memory and cause performance to suffer. Get in the habit of clearing this old data out periodically after backing it up — your iPhone will thank you for it!

6

Boost your iPhone's battery life

Everything that happens on your iPhone uses power. Because of this, lowering your device's workload is an easy way to extend battery life. One quick trick to save energy is to reduce the amount of light that your phone needs to produce by enabling Dark Mode and Auto-Brightness. The muted tones of the Dark Mode display don't require as much juice as the standard view, and Auto-Brightness means your iPhone will automatically dim when less light is needed. Turn on Dark Mode by going to Settings > Display & Brightness and selecting Dark; the Auto-Brightness toggle can be found at Settings > General > Accessibility > Display Accommodations. Another way to make your battery last longer is to connect to a WiFi network when possible, as these use less power than cellular networks. Lastly, to make the battery itself last longer, try not to expose your device to extremes of heat or cold — especially temperatures over 95°F / 35°C. Apple even recommends removing iPhone cases during charging if you notice that they cause the device to heat up.

7

Install a VPN for public WiFi

The iPhone manages data protection very well, and end-to-end encryption is built into iMessage. But if you're using a public WiFi connection, all bets are off, because poorly secured networks open the door to digital snooping and data theft. Unfortunately, you have no way of knowing whether or not the WiFi network you're using is safe or not, which is why you should use a VPN to ensure that all data routed through the network to and from your phone is encrypted. We like Guardian Firewall + VPN for iOS, which is priced pretty reasonably and has a good reputation. If you want to check out other apps, be sure to read customer reviews as well as the app's privacy policies, because VPNs aren't all created equal, and whenever you use one, you're trusting the VPN developer with your data.

8

Pay attention to the pop-ups

If you're using iOS 13, you may have noticed an uptick in pop-ups and warnings. Don't ignore them! Apple has doubled down on its commitment to privacy, and these notifications are there to alert you to what third-party apps are attempting to do in the background. Unfortunately, many apps (even some very popular ones) are relentless in their attempts to collect location data, with some of them going as far as to use Bluetooth information to interpolate their users' whereabouts — even after they've opted out of traditional location sharing. So when your iPhone tells you an app is asking permission to access location or Bluetooth data in the background, listen to it. And before clicking "allow", ask yourself if you really trust that app to respect your privacy.

Bonus: Turn on Tips to learn more

Your iPhone has oodles of hidden features to boost productivity and enhance privacy — and Apple is constantly bringing new ones online. To find out more about what your phone already has to offer, explore the Tips app, which is the iPhone's built-in knowledge base. To learn about the latest features for your iOS device in real time, set up notifications for Tips by going to Settings > Notifications > Notification Style > Tips. Turn on Allow Notifications and set your preferences for where, when, and how you want to receive updates.
Follow the above 8 tips to keep your iPhone running like new — and to protect yourself from the myriad security and privacy threats out there. And if you know an iPhone user who could use a little help with their device, be sure to share this list with them!