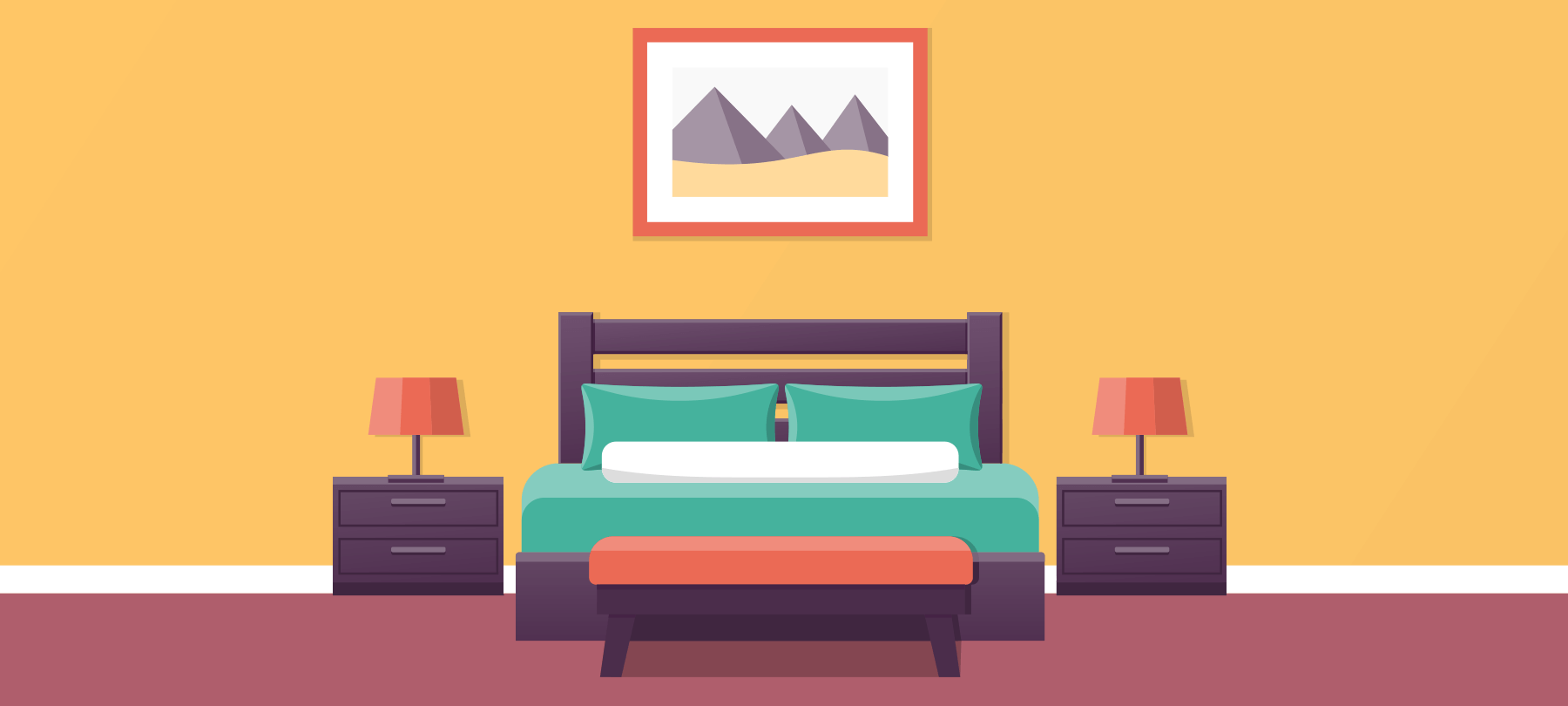 5 Airbnb security and privacy tips
Holiday travel season is almost here. And while many of us will be staying with family, friends, or in hotels, a growing number of people are making use of Airbnb to find lodging during the holidays.
Airbnb rentals can be an excellent option for travellers: They're cost-effective, conveniently located, and feel a bit more like home than the local Marriott! But staying in someone else's space — as opposed to a large hotel chain — can also raise security and privacy concerns.
If you're considering using Airbnb during this year's holiday travel season, here are 5 things you can do to protect yourself:
1

Vet the host

It goes without saying that you should read past reviews carefully before deciding to spend the night at a host's place. Pay attention to recent reviews, and read what negative reviewers have said about the host. Hosts are given the option to verify their identity by providing government ID to Airbnb, so keep an eye out for listings where hosts have taken this additional step: It's a good sign of transparency.

2

Check out the neighborhood

Location is a big part of personal safety, but it can be difficult to get a sense of how safe a neighborhood is if you've never been there — and this is one of the challenges of using Airbnb. When considering a host's location, use services like Google Maps or Apple Maps to gain insight into the surrounding neighborhood by checking out the kinds of businesses operating there. The iOS App Store also contains travel apps which aggregate crime statistics by location, and while these may not be perfectly accurate, they can provide some additional data points to help you make your decision.

3

Use your own tech

Sometimes hosts will offer the use of a computer as an amenity, but this carries security and privacy risks which you should be aware of. If you do want to use a common computer, limit your activity to things like checking the weather or researching local attractions. Whatever you do, don't type anything sensitive (e.g. an account password or credit card number) on a stranger's computer. You have no way of knowing if keylogging software — which can record every key you press — has been installed there. This is why it's best to use your own laptop or mobile device when staying at an Airbnb.

4

Use a VPN

Most Airbnb hosts offer some form of WiFi Internet access to guests. It's fine to use this, as long as you remember that you're not really at home: An Airbnb host's network should be treated like a public network, no different from an airport or a Starbucks. This means using a good VPN to make sure that all of your network traffic is encrypted, and thus unreadable by the network administrator (i.e. your Airbnb host). There are several reputable cross-platform desktop VPNs, and we encourage iOS users to take a look at Guardian Firewall + VPN.

5

Scan for cameras

Airbnb hosts are not permitted to place security cameras in private areas like bathrooms or sleeping areas. Nevertheless, some Airbnb guests have discovered hidden cameras where they don't belong. To make sure your private spaces are actually private, do a visual check for telltale signs of hidden cameras. Keep an eye out for odd-looking or out-of-place objects: If you see a lamp with a USB cable or a teddy bear in the bathroom, investigate further. Network scanner apps like Fing can also help, as they show you a list of active devices on the network along with their names — so if you see something called "IP-CAM", you might have a problem. If you do discover a hidden camera, don't unplug it or confront the host — document the evidence, contact Airbnb immediately, and leave the property if possible.
Most Airbnb guests don't end up having bad experiences, and when complaints do occur, they usually have more to do with minor inconveniences or sudden cancellations than with serious security or privacy violations. That said, staying at someone else's place does require some special considerations. Follow the above tips, then relax and enjoy your visit!