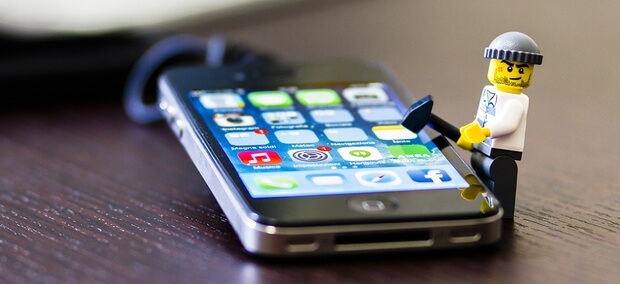 New Version of iOS Will Let You Know If Your Employer is Monitoring Your iPhone
Posted on March 28, 2016
If your employer gave you an iPhone when they hired or promoted you, then they are free to track what you do with that phone. This statement has always been true and is one of the top reasons not to send any nasty messages about your boss on a company-owned piece of hardware.
Apple's mobile operating system has always played into this privilege well for employers, making it easy for your bosses to track your phone if it gets lost, view your internet history, and more. Those features are not going to change with the latest version of iOS—even as Apple battles the United States government in the name of privacy rights. What will change, though, is how aware users are to being tracked by their employers.
According to a report from 9to5Mac, Apple is pushing for new levels of transparency in the beta version of iOS 9.3. The company won't be stopping your employer from monitoring an iPhone that they paid for. However, what Apple will evidently be doing going forward is telling iPhone users point blank when their device is being tracked or "supervised" by an employer.
Indeed, if you are using a company-owned phone, then iOS 9.3 will add a permanent notice to your home screen that says "This iPhone is managed by your organization." In addition, if you go to the "About" menu in Settings and under "General," you will see a message that says "This iPhone is supervised. [Company Name] can monitor your Internet traffic and locate this device."
Now, most people carrying phones that their employers paid for are probably already very aware that they are not completely free to do what they want with the devices. Company-owned iPhones can be restricted in numerous ways, such as locking the home screen so that certain apps cannot be removed or moved. However, for a company that is currently fighting for privacy rights in front of Congress, this bit of transparency is a nice example of "putting their money where their mouth is."