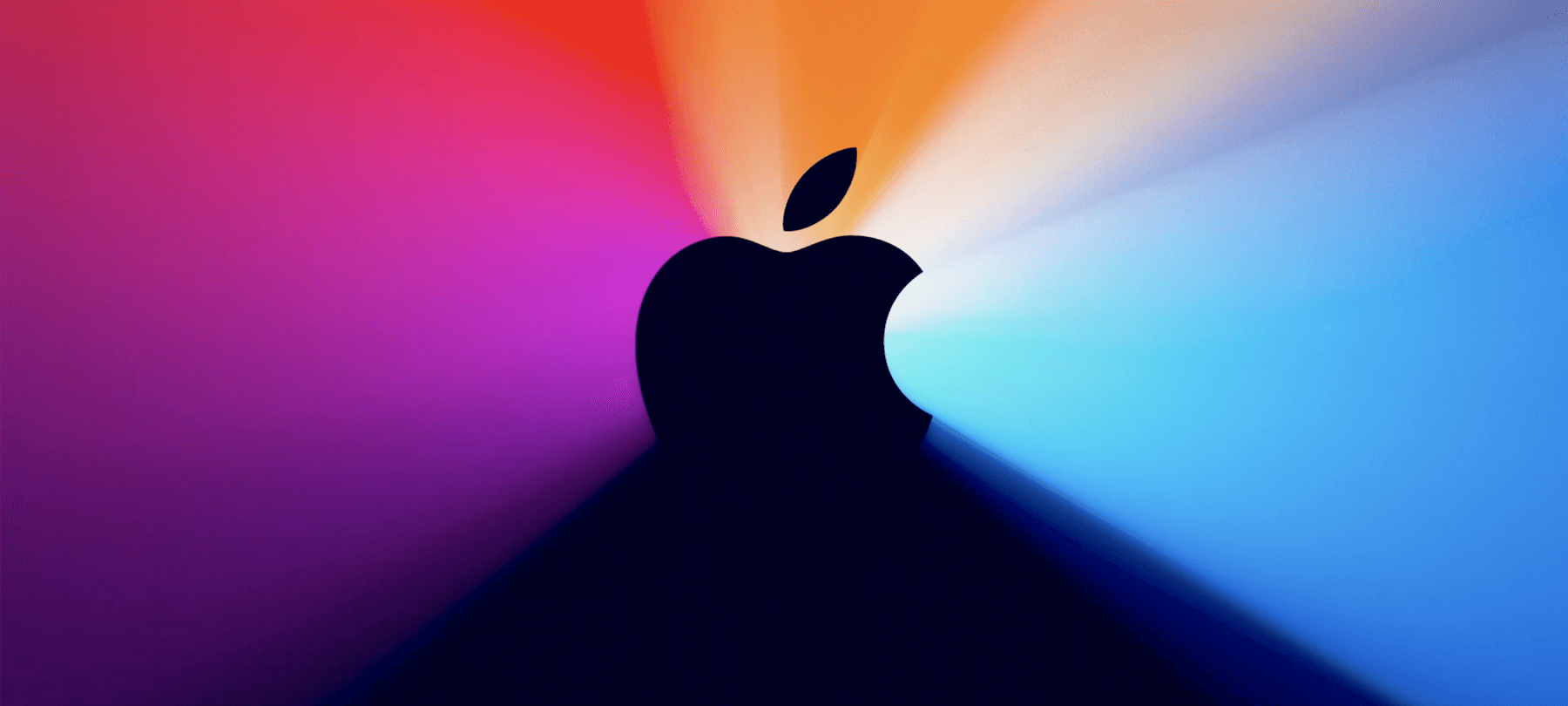 Apple introduces M1 chip and more at "One More Thing" Event
Apple just held its final Special Event of the year, aptly called "One More Thing". This fall's previous events had focused on the new 5G iPhones and the latest iPad and Apple Watch models. But this event was all about the Mac — and as anticipated, there were some pretty big announcements. Here's what went down:
Apple introduces the M1
The biggest news was Apple's new ARM-based system on a chip for Mac: the new M1 processor. First announced at WWDC20, Apple Silicon processors will begin replacing the Intel chips currently used in the Mac; the M1 is the first generation of these new chips.
Apple calls the M1 "a breakthrough", and notes that it is the first personal computer chip to use 5‑nanometer process technology (the A14 Bionic chip that powers the new iPadAir and iPhone 12 family also contains this tech).
The M1 will contain an 8-core CPU comprising 4 high-performance cores and 4 high-efficiency cores. Data from the initial tests is promising. The M1 CPU ran up to 3.5x faster than a 4-core i7 chip in a comparable MacBook Air test system. In terms of efficiency, when tested against earlier Mac models, Macs with the M1 chip saw CPU efficiency improved by up to 3x (measured in terms of performance per watt).
The M1 also has a GPU with up to 8 cores, as well as an advanced 16-core Neural Engine, which Apple says will result in better graphics performance than the competition (up to 2x faster than comparable PCs) and the most advanced machine learning capabilities ever seen on a Mac.
In addition, macOS 11 Big Sur is worth a mention here. We've talked before about macOS Big Sur security and privacy features, but Apple notes that the new OS is also specifically engineered to optimize the capabilities of the M1 chip, and will make it easier for developers to create apps that work seamlessly on both iOS and macOS.
So what does all of this mean for the actual human user? According to Apple, a faster, more powerful Mac, improved security and battery life, and a far greater selection of Mac apps to choose from.
To learn more about the technical side of this major change to the Mac, as well as the history behind the move, check out our podcast discussion about Apple's transition to ARM Macs, or read our ARM Mac FAQ.
MacBook Air
Apple also introduced three new Macs that will contain the M1 chip.

The new 13" MacBook Air is perhaps most notable for what it doesn't have: cooling fans. Apple says the M1's efficiency enabled the company to build a MacBook Air that could run without fans, providing a completely silent MacBook experience. The efficiency of the M1 apparently pays off in battery life as well: Apple says the new Air will be able to run on battery for up to 18 hours (video playback).
In terms of tech specs, the entry-level model MacBook Air starts at $999 and has an M1 chip with an 8‑core CPU and a 7‑core GPU, 8GB RAM, and 256GB SSD storage. A somewhat more powerful configuration starts at $1,249 and features an 8-core CPU and a full 8-core GPU, as well as 8GB RAM and 512GB SSD storage.
The new MacBook Air will be available from November 17th.
MacBook Pro
Apple also introduced a new 13" version of the MacBook Pro, and stressed the power and performance angle of the new Pro (discussed above) in their presentation. However as with the M1 MacBook Air, the new MacBook Pro's efficiency is also impressive, with a battery life of up to 20 hours when playing video.
The latest MacBook Pro starts at $1,299 and features an M1 chip with an 8-core CPU and an 8-core GPU, 8GB RAM, and 256GB SSD storage. If you wanted to max out the specs on this machine, RAM is configurable up to 16GB and storage up to 2TB SSD, but that would set you back $2,299.00.
The new MacBook Pro will be available from November 17th.
Mac Mini
Apple also introduced an M1 version of its desktop workhorse, the Mac Mini. The new M1 Mini retains its predecessors' compact form factor (7.7 inches square). It can be used to drive two displays, one of them up to 6K, and — perhaps surprisingly — actually costs $100 less than the previous Mac Mini.
The new Mac Mini starts at $699 and contains an M1 chip with an 8-core CPU and an 8-core GPU, 8GB RAM, and 256GB SSD storage. It can be configured with up to 16GB RAM and 2TB SSD storage.
Like the other M1 Macs, the new Mac Mini will be available from November 17th.
And one more thing…
Just a quick note to mention that Apple has (at long last!) announced an official release date for macOS Big Sur: November 12th. Mark your calendars!