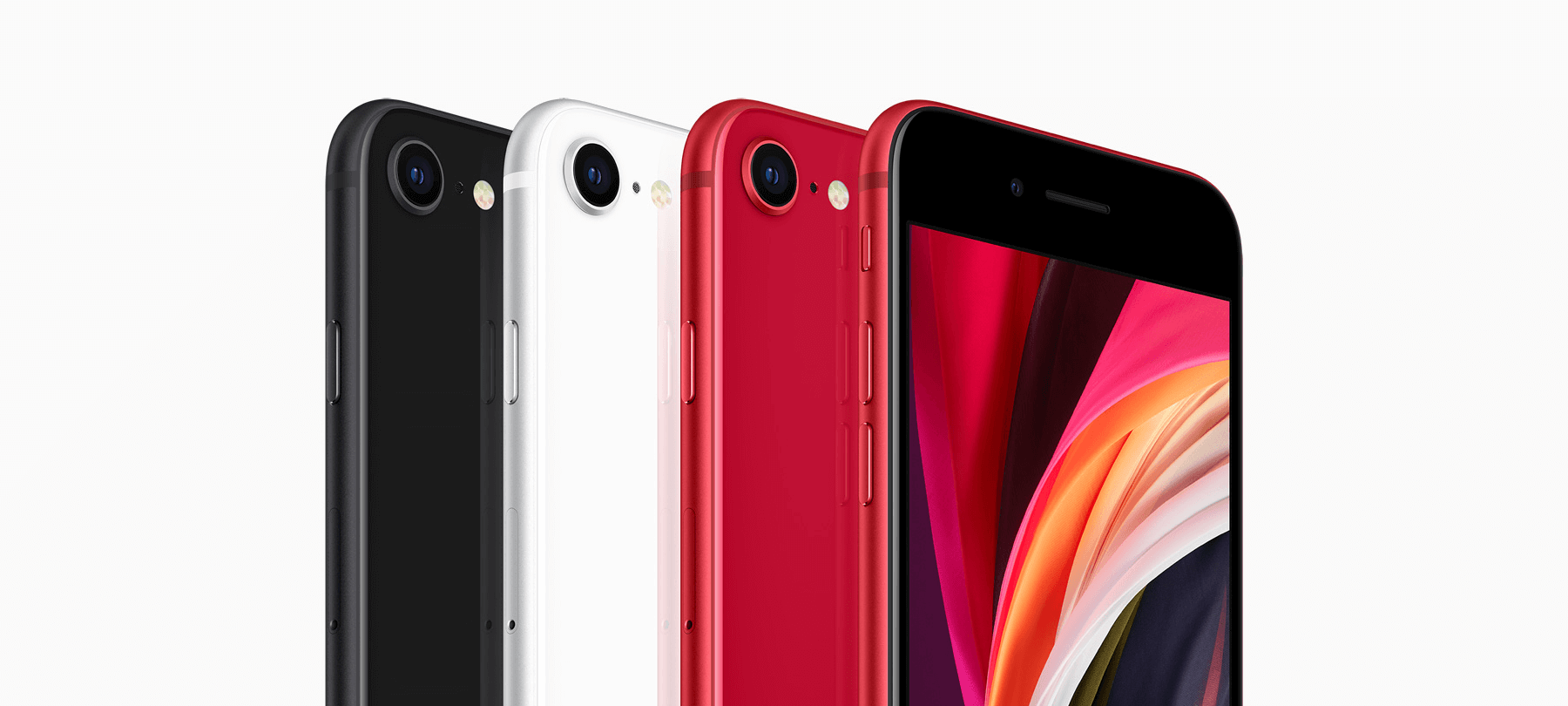 Apple releases new iPhone SE
Apple has just released the new iPhone SE after months of speculation and rumors, and will begin taking pre-orders for the compact and powerful new device on Friday, 17 April. The most affordable iPhone on the market, the iPhone SE starts at just $399 (USD) for an entry-level model.
In what follows, we'll give you an overview of the iPhone SE's major features, including the implications for security and privacy.
Size, storage, pricing, exterior
The iPhone SE has a 4.7-inch Retina HD display, making it almost identical to the iPhone 8 physically.
The base model has 64GB of storage, with 128GB and 256GB options available — these are priced at $399, $499, and $549, respectively.
The new iPhone is made of glass and aluminum, and comes in white, black, or Product Red. That last color option refers to a charitable initiative that Apple participates in. Product Red normally helps to fund HIV/AIDS prevention in the developing world, but for a limited time, proceeds from sales of Product Red iPhone SEs will be directed toward the fight against Covid-19.
Speed and performance
While the iPhone SE may look like an iPhone 8 on the outside, it's much more similar to an iPhone 11 on the inside.
The iPhone SE runs on Apple's A13 Bionic chip, the same processor that powers the iPhone 11, iPhone 11 Pro, and iPhone 11 Pro Max. The A13 provides superior speed and efficiency when compared to the A12 chip. For the user, this means improved performance and better power savings.
The iPhone SE also offers network performance improvements, both over cellular broadband and WiFi. The phone supports the next gen Wi-Fi 6 WiFi standard, as well as offering Gigabit-class LTE, an advanced version of the 4G broadband cellular standard that is theoretically capable of 1 gigabit per second download speeds.
The iPhone SE does not contain the U1 locator chip, which uses ultra-wideband radio to improve location capabilities, spatial awareness, and communication with nearby devices. However, this was probably a necessary trade-off in order to keep the iPhone SE as affordable as it is.
Camera system
The iPhone SE boasts a single-camera system featuring a 12MP Wide camera with a f/1.8 aperture, image stabilization, and 5x digital zoom. While these specs make it similar to the iPhone 8's camera, here too the iPhone SE brings some notable improvements: Portrait mode with multiple lighting effects, Smart HDR for better lighting, and extended dynamic range for video up to 30fps. The iPhone SE also has a 7MP front camera with Portrait mode and other features.
Security and privacy
The iPhone SE relies on Touch ID for device security, which may represent an improvement for people still using older model iPhones that lack this feature. The new iPhone does not support Face ID.
The iPhone SE runs on iOS 13, which will improve security and privacy for those who are upgrading from older devices that are incompatible with iOS 13 (anything older than an iPhone 6S or first generation iPhone SE). This is because iOS 13 introduced some very important security and privacy enhancements that can make a real difference for users: things like support for Sign in with Apple, better control over location sharing with third parties, and improved parental controls to keep kids safe.
Health and safety
In a very practical sense, the affordability of the iPhone SE can also be seen as a health and safety feature.
Right now, many people are struggling economically. Yet they still need to work from home, continue their studies remotely, and access up-to-date health information. People who have been laid off will need to apply for unemployment benefits, figure out how to maintain health coverage, and look for new work — but due to quarantine regulations, they'll have to do all of this without the benefit of a shared workspace or public library.
In addition, older folks in self-isolation still need to keep in touch with their families, keep up with the news, and access essential services remotely. But many of them may be using out-of-date devices, and can be reluctant to purchase a higher-end device due to the cost and the learning curve.
The iPhone SE offers a reliable, powerful, and reasonably-priced smartphone, which, considering the timing of its release, will come as tremendous help to some people — allowing them to access vital services and take care of themselves and their families. For full details on the iPhone SE, as well as information on financing and trade-ins, see Apple's own site.